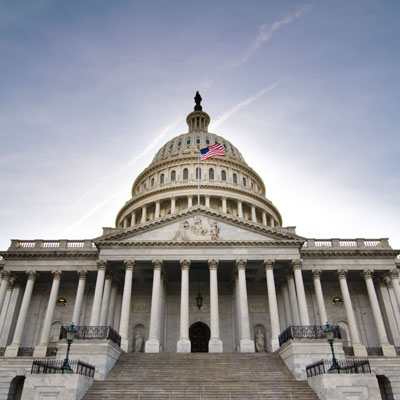 Printer-friendly version
Email this CRN article
With immigration issues taking center stage around the country, security leaders and top government officials alike stood up at RSA 2017 to talk about the importance of diversity in the technology industry and call for industry action to promote it.
RSA CTO Zulfikar Ramzan said addressing the challenge of diversity in the cybersecurity workplace will prove critical to addressing the challenges facing the industry. He challenged the security professionals in the audience to step up when it comes to diversity, rather than promoting exclusion.
"Do we believe in the power of diversity? Can we address the complex cybersecurity challenges on the horizon and the massive staffing crunch that faces our industry and plagues it if we continue to alienate more than half of the population across gender, race and culture? No," Ramzan said. "I am asking you to join that conversation."
[Related: Security Leaders Call For A 'Dream Team' And Highlight The Need For Increased Industry Collaboration At RSA 2017]
The comments come as the technology industry continues to push back against President Donald Trump's recent executive order on immigration, which limits the immigration of individuals from seven Muslim-majority countries: Syria, Iran, Iraq, Libya, Sudan, Yemen and Somalia. At the beginning of the month, more than 100 companies signed a legal brief criticizing the executive order, saying it is unconstitutional and will harm business. The companies included Apple, Alphabet, Uber, and HP.
That push also comes as the security industry faces a steep shortage of talent. Accenture Security Global Managing Director Kelly Bissell said that is an issue his company faces every day and is an area it is "doubling down" on to fix by investing "an enormous amount" in training the next generation of security talent.  
Microsoft President and Chief Legal Officer Brad Smith said the technology industry is in a unique position to understand this issue, as it both brings together the world with its products but also in its global employee bases. He said the majority of Microsoft employees, for example, were born and grew up in the United States, but that it also has employees from more than 157 countries. He said that is a similar story across the technology industry and called for the technology sector to step up on the issue of immigration.
"As the country and world talk about immigration they look at the technology sector and recognize that, as an industry, we in many ways have brought the world together," Smith said. "We bring the world together in our technology and products and connections we forge with people across borders every day. But, it's also more than that. We almost uniquely have brought the world together under our own roofs."
Chairman of the House Homeland Security Committee Michael McCaul (R-Tex.) also called out the immigration ban in his RSA keynote address, saying "there is deep concern about whether US policies will continue to welcome international talent." He said he will personally fight to ensure the country continues to welcome top talent and be a "beacon of hope" for those who "seek to create, collaborate and innovate."
"In light of recent events in Washington, I know there is deep concern about whether US policies will continue to welcome that international talent. Let me say this, and we should never forget, this is a country built by immigrants. This is a nation where the oppressed have long sought refuge and our country is a magnet for innovators and entrepreneurs who are willing to take risks and pursue greatness. The United States must maintain that tradition, not only for our country's credibility but for the survival of liberty itself," McCaul said, to the applause of many in the audience.
"That is why I will fight to ensure that America continues to extend an open hand to peaceful, freedom-loving people regardless of where they are born, regardless of how they worship and regardless of the color of their skin. That is who we are. That is how we will attract the world's best thinkers to build a stronger country and more vibrant global economy," he said. 
Printer-friendly version
Email this CRN article