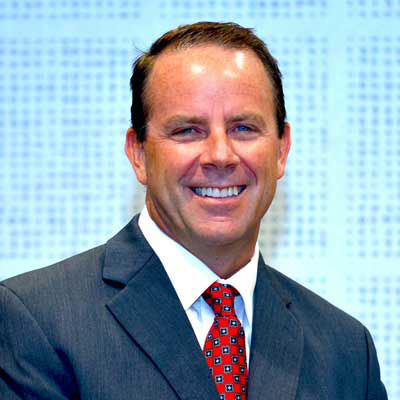 Printer-friendly version
Email this CRN article
Tanium has appointed former Veritas channel executive Rick Kramer to lead its channel efforts as vice president of channel sales, CRN has learned.
Kramer previously served as vice president, Americas channel and commercial sales at Veritas, a role he held since April 2015. Before that, he held a variety of channel roles at Symantec (which previously owned Veritas), including vice president of channel sales for North America.
Kramer starts in the new role on April 3, according to a post on LinkedIn announcing his upcoming departure from Veritas by saying a "new journey" was beginning on that date. The post did not specify Tanium as the next step, though sources and the company have both confirmed his appointment. 
[Related: Sources: Tanium COO-CFO Leaves Company Suddenly, Despite IPO Plans On Horizon]
Kramer fills the open channel chief role at Emeryville, Calif.-based Tanium which has been vacant since the departure of Michael Rogers, VP of global VAR, consulting and system integrator partners, in July. Rogers took a position at New York City-based SecurityScorecard as VP of strategic alliances and channel sales.
In a statement to CRN, Veritas confirmed Kramer's departure and said Rick Fairweather had replaced him as vice president of Americas channels. Fairweather has been with Veritas since 2015, previously holding the title of vice president, global and strategic partner organization.
"Fairweather is committed to helping Veritas channel partners in the Americas grow revenues and serve as trusted advisors to customers looking to collect, protect, analyze and optimize their data, even in the most demanding environments. He has a proven track record of developing, leading, and executing winning partner strategies ... Veritas is dedicated to accelerating digital transformations for organizations around the world. The Veritas Partner Program is a critical component of the company's mission to help customers solve their most complex information management challenges," a Veritas spokesperson said.
Brian Casey, general manager and COO at Lexington, Mass.-based Daymark Solutions, said he sits on Veritas' Partner Advisory Council and has known Kramer for three or four years. He said Kramer is "rock solid," listens to partners, and is "very engaging" when it comes to the channel.
"He brings a great blend of energy, experience and willingness to listen and take action.  Rick has always been very approachable, and genuinely interested in feedback.  He holds himself and you accountable for making relationships mutually beneficial," Casey said.
In an email to CRN, Kramer said he decided to join Tanium because of the "vision of the company" and the "market opportunity."
"Tanium's platform is unlike any other I've seen: it has the ability to solve very large customer problems by allowing them to control and become proactive – rather than reactive – to their risk. In my evaluation of the market there are few, if any, companies that have such a promising future," Kramer said.
Kramer said his strategic goals for the company include helping it stay focused on its investments as it looks to hit high-growth goals, as well as further integrating the company's sales and channel teams. Sources said Tanium executives said on an internal conference call about Kramer's appointment that the company intends to pursue a 50-50 channel and direct model. 
Printer-friendly version
Email this CRN article