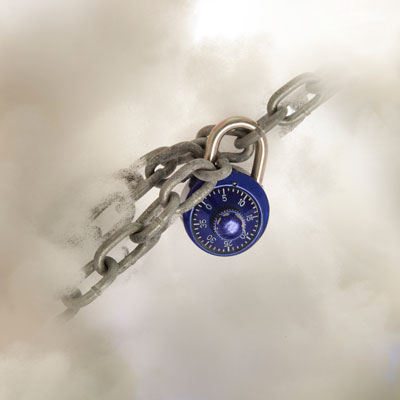 Printer-friendly version
Email this CRN article
As more customers move to adopt public cloud platforms, a focus on security by partners is more important than ever, Microsoft Azure and Amazon Web Services executives said today.
"Security is paramount. You can't make a sale without making sure the network is set up securely," Yousef Khalidi, corporate vice president, Azure Networking, Microsoft, said at the Check Point Experience 2017 event in Las Vegas. "Without that, frankly, no one uses the cloud." 
The challenge with the cloud and software-as-a-service applications, Khalidi said, is that traditional perimeter defenses no longer apply, meaning a corporate WAN with a firewall is no longer enough. He said partners and customers need to take a new approach – with security controls "everywhere," both on-premises and in the cloud.
[Related: Check Point Launches New Infinity Architecture, Brings Together Security Portfolio Under Single Platform]
The challenge with the rapid migration to the cloud, Check Point Software Technologies Founder and CEO Gil Shwed said, is that customers often don't think about securing the cloud in the same way they would an on-premises network. He said customers and partners need to make sure they are putting security protections on their data and applications, especially as the shift to the cloud accelerates.
"We don't need to be naked in the cloud. We need to make sure we put the proper security when we're connected to the cloud," Shwed said.
As that transition happens, Amazon Web Services GM of Global Business Development, AWS Marketplace and Catalog Services Barry Russell said cloud providers, like AWS are adopting a shared responsibility model, where the cloud provider is responsible for the security of the cloud infrastructure itself, and customers and partners are responsible for securing the applications and workloads running in the cloud.
It's a key role of the partner to help customers navigate this shared responsibility model when it comes to cloud security, Russell said. He said the company established the Amazon Partner Network to get partners trained on helping customers migrate to the cloud.
"The opportunity is massive," Russell said. "It's absolutely massive and, quite frankly … it's bigger than it's ever been for partners to serve the needs of customers." That opportunity is around migration, deployment, architecting and managing cloud workloads, he said. "I would encourage anybody who isn't participating in cloud today to take advantage of the training programs that are available and train staff and be there for customers."
Microsoft's Khalidi agreed, saying the growth around cloud presents a significant opportunity for partners. That is true for both technology vendor partners and reseller partners, he said.
Printer-friendly version
Email this CRN article