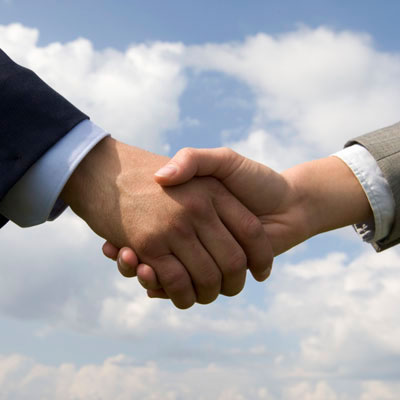 Printer-friendly version
Email this CRN article
As one of the hottest markets in IT, security also is one of the most competitive. At the same time, however, success depends on the cooperation of all players—large and small, legacy and startup.
"This security industry needs to come together," said Michael DeCesare, CEO of ForeScout Technologies.
That won't happen by big players like Symantec, Cisco Systems, McAfee or IBM buying up large swaths of the security market, DeCesare said. Customers are demanding innovative, best-of-breed startup solutions, as well as legacy platforms, he said. That means both sides of the market need to work together, and integrate with one another, for the ultimate benefit of the customer.
[The New Old Guard: Symantec And McAfee Fight To Regain Dominance In The New World Of Security]
"It has to be done by collaboration," DeCesare said. "We have to figure out some way for there to be some level of collaboration."
Cupertino, Calif.-based ForeScout integrates its products with a number of security vendors. George Kurtz, CEO of Crowdstrike, one of the companies whose products integrate with ForeScout, said integration such as this is key because a single vendor can't own every piece of the security puzzle on its own. Instead, security vendors need to specialize in what they do best, whether it's one product line or a collection of them, in the same way doctors specialize in different practice areas, he said.
"My selling point to a customer is: I don't want to be your single pane of glass. … In today's environment, we realize that we're one piece of the security ecosystem. … We think we're an important piece, but we want to be able to work with that entire ecosystem," Kurtz said.
Its the customers themselves that are demanding integrated offerings, said Haiyan Song, senior vice president of security markets at Splunk. That's a shift that has caused Splunk to adapt the way it goes after the security space, rolling out what it calls Adaptive Response, a framework with a common interface for security data and response in multivendor environments.
But integration isn't just for startups. It's also a necessity recognized by the large, legacy vendors. Executives from legacy players Symantec and McAfee said the need for industry integration and collaboration is driving their push to establish themselves as security platform players, enabling their own offerings to integrate with third-party vendors in a way that adds value above and beyond the parts alone.
"The cybersecurity problem is bigger than any one company," said McAfee CEO Chris Young. That's why McAfee has chosen to pursue an open platform approach that acts as a "connective tissue" for third-party vendors and its own technologies, he said.
"We believe as an industry we've got to come together to solve the problem. There are areas where we compete, but there needs to be more cohesiveness," Young said.
Printer-friendly version
Email this CRN article