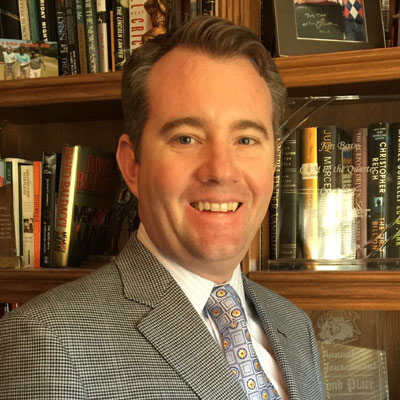 Printer-friendly version
Email this CRN article
New Fortinet channel chief Jon Bove isn't new to the security vendor, but he said he is looking to bring some fresh ideas to the company's partner program.
Bove joined Fortinet as channel chief last week from Proofpoint, where he was senior director of North American channels. He rejoins Fortinet as vice president of channel sales after only a year away from the security vendor, previously serving as regional vice president of U.S. channels.
"I'm really excited to be back as part of the organization," Bove said in an interview with CRN. "I look forward to getting the lay of the land and laying out a plan for success and celebrating our wins and getting with partners. I'm excited about the prospects and opportunity and our partners and our team as well."
[Related: Sources: Fortinet Channel Chief Sykora Out, Security Vendor Appoints Former Proofpoint Exec Bove To Lead Partner Sales]
Bove replaces former Fortinet channel chief Joe Sykora, who left the security vendor late last month.
A few days into the job, Bove said the transition so far has been "seamless," adding it was like "riding a bike" in returning to Fortinet in the new role. He hopes to jump right back in, including working with the executive team and partners he previously had relationships with, he told CRN.
"When you're in an organization for that period of time, getting the opportunity to go outside really provides a fresh perspective. … As I look to the coming quarters and years to come, I'm really excited about what that perspective can offer," Bove said.   
Bove has spent the past few days evaluating the state of the Fortinet channel program and what has changed since he left. The foundation is there, he said, and he will focus on driving improvements in how Fortinet aligns its partner organization with its sales force.
Bove also will look to drive margin enrichment and cash flow generation for partners, he said, with a key part of that push enabling partners around services.
"I think it's a good opportunity to take a look at what our overall strategy and what the overall plans are. The plan is about aligning better to our overall selling organization," Bove said. "I think the foundation is there. It's just more about team execution and making sure the team drives value for the partner organization," he said.
Printer-friendly version
Email this CRN article