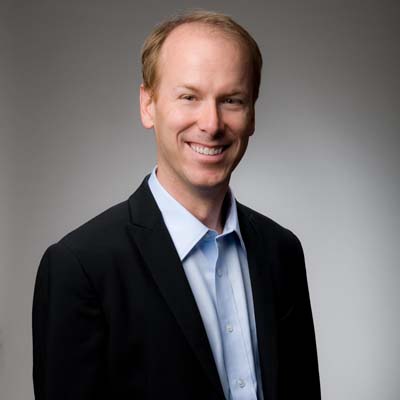 Printer-friendly version
Email this CRN article
ForeScout CEO Mike DeCesare said his company's embrace of an agentless approach and ability to integrate with a multitude of vendors sets it apart from the competition.    
The San Jose, Calif.-based network security vendor said the cybersecurity industry remains very fragmented, with an array of best-of-breed offerings winning out in different segments since customers are looking for the latest in innovation. But DeCesare said that has left companies with a lot of cybersecurity products that don't speak or share information with one another.  
"Organizations are not all Cisco or all HPE," DeCesare told Wall Street analysts Thursday. "They have a mixed environment that includes those vendors plus AWS and [Microsoft] Azure and many other network technologies. And we give our clients the ability to have that visibility and control standard across all of those vectors simultaneously, which makes us stand out very well."
[RELATED: ForeScout Worldwide Channel Chief Todd DeBell Leaves Company After 17 Months]
ForeScout fills the void created by fragmentation through its orchestration module, DeCesare said, with roughly one-third of customers buying at least one paid orchestration module from the company. The company enjoys integrations with both newer and older version of switch infrastructure, wireless controllers and firewalls, DeCesare said, providing customers with exceptional visibility.
The company also has the advantage of being agentless, DeCesare said, while Cisco and Hewlett Packard Enterprise have historically been agent-based. Those vendors have tried to close the gap by releasing some functionality that works in a limited way from an agentless perspective, DeCesare said, but larger customers using ForeScout's product clearly see the competitive difference.    
The percentage of devices in corporate environments that don't support an agent is exploding thanks to the rise of the Internet of Things, according to DeCesare. Devices such as TVs and security cameras are closed and don't have an open operating system, DeCesare said, meaning they are unable to support an agent.
Moving from an agent-based to an agentless approach is an intensive endeavor, according to DeCesare, since it forces vendors to start over and redesign something from scratch.
ForeScout has grown its headcount dramatically in recent years as the company looks to scale and go after big market opportunities, DeCesare said. Since 2015, DeCesare said ForeScout has grown its product organization by 220 percent, its sales and marketing personnel by 270 percent, and its support organization by 350 percent.
As of June 30, DeCesare said three-quarters of ForeScout's salespeople have been in their territory for less than two years. The company has been particularly focused on investing in its sales team in international markets, according to DeCesare.    
ForeScout's revenue for the quarter ended Sept. 30 climbed to $64.4 million, up 32.2 percent from $48.7 million the year prior. That edged out Thomson Reuters' projection of $64 million.
Printer-friendly version
Email this CRN article