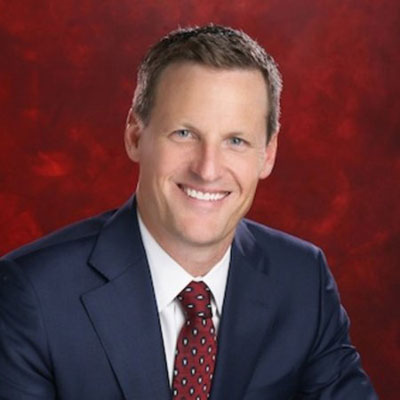 Printer-friendly version
Email this CRN article
Exabeam landed former Carbon Black global channel chief Ken Hammond and tasked him with doubling the company's channel investment in 2018.
The San Mateo, Calif.-based security information and event management (SIEM) vendor has tapped Hammond to fill the newly created role of assistant vice president of Americas and Asia-Pacific and Japan channels. Hammond plans to initially focus on creating a professional services program where top partners can offer their own branded services for configuration and install with Exabeam products.  
"The next-gen SIEM market seems to be exploding and consolidating," Hammond told CRN exclusively. "We have great products, and it's a hot market."
[Related: Exabeam Launches New Security Intelligence Platform To Challenge Legacy SIEM Vendors]
Hammond started at Exabeam Jan. 1 following two years leading a 23-person team as Carbon Black's vice president of worldwide channel and alliance sales and two years running worldwide channel sales for Cisco's $2 billion global security sales organization. Hammond is reporting into Ted Plummis, who has served as Exabeam's vice president of channels, business and corporate development since July 2015.  
The company has more than 100 channel partners globally today, Hammond said, and would only add solution providers that employ SIEM specialists, have a security operations center, and enjoy close relationships with CISOs and other security decision-makers. Exabeam is therefore more focused on optimizing its relationships with solution providers such as Optiv, Forsythe and GuidePoint, he said.
Part of the reason Exabeam wants to emphasize existing channel relationships is an average deal size of well over $200,000, which Hammond said is only expected to grow as the company gets into bigger clients. As a result, Hammond said much of Exabeam's business is driven by a relatively small subset of channel partner salespeople and sales engineers.    
Exabeam's new professional services program should boost partner profitability, according to Hammond, and is expected to launch at the end of March. Exabeam plans to offer its partners a formal professional services certification process that includes training and shadowing to ensure they're providing end users with an excellent experience, Hammond said.
The process will begin with partners shadowing Exabeam personnel in the field as they carry out customer installations, according to Hammond. From there, the Exabeam team will shadow partner technicians and assist them in gaining competency around the installment, Hammond said.
Exabeam sells exclusively through the channel, Hammond said, with the company recording more sales in the fourth quarter of 2017 than it did in all of 2016. The company was founded in 2013, and today has 150 employees.
Under Hammond, Exabeam plans to go from two to five channel personnel in the Americas, with the company adding more expertise around channel marketing. The company also plans to re-launch a partner program next month and make more spiff dollars available to the channel to improve the personnel and back-end experience for solution providers, he said.
Printer-friendly version
Email this CRN article