Printer-friendly version
Email this CRN article
Arrow Electronics has become the first distributor to join the Storage Networking Industry Association (SNIA), an organization comprised of hundreds of storage-focused manufacturers but until now no channel companies.
Jim Markisohn, vice president of business development at Arrow's North American Computer Products group, based here, said that by joining SNIA, the distributor is better able to serve the storage networking needs of its solution providers.
SNIA was founded in 1997 with the mission of driving the storage networking industry toward interoperability standards and more growth,goals that mirror Arrow's strategy in the segment, Markisohn said. The association also has created its own certification program.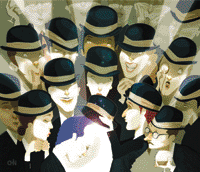 Storage Networking Industry Association was founded with the mission of driving the industry toward interoperability standards and more growth.
"Interoperability standards amongst competitors are akin to negotiations at the United Nations. It's hard to get rivals to agree. But we think that's something that's good for the entire industry," Markisohn said. "So many of today's technological advances, while tremendous . . . have scared people off from more rapid adoption."
Arrow's multiplatform experience should help as it pushes for interoperability standards with SNIA, said Claude Steinmayer, director of storage solutions at Avcom, a Sunnyvale, Calif.-based solution provider.
"That's a big issue from a customer perspective, trying to manage storage across platforms," said Steinmayer, who added that SNIA's role as a forum for storage-related comments and concerns will be invaluable.
Steinmayer noted that one of his recent customers uses IBM mainframes, Sun Microsystems servers and Microsoft Windows NT servers.
"They're using three different disciplines to manage these environments. Give me something to train my people once. Unfortunately, we're not quite there yet from an industry perspective at this point in time," he said.
SNIA plans to recruit other distributors and solution providers as members this year, said Tony DiCenzo, chairman of SNIA's membership committee and director of strategic allegiances at Gadzoox Networks, a San Jose, Calif.-based storage networking vendor.
 

 SNIA CERTIFICATION LEVELS: SNIA offers four certification levels in Fibre Channel SANs (a fifth is under development):

>> PROFESSIONAL: Tests terminology, principles and purposes.
>> PRACTITIONER: Tests understanding of features, functions and underlying technology.
>> SPECIALIST: Tests ability to plan, build and configure a complex Fibre Channel SAN.
>> EXPERT: Tests ability to troubleshoot, analyze and diagnose SAN system problems
Source: Storage Networking Industry Association
 
"We see storage becoming a more important aspect of distributors' and resellers' businesses. The association is a good way to get training, technology and contacts," DiCenzo said.
"We have no parochial interest in a single brand; that's a good thing," Markisohn said. "We can expand the vendor-agnostic mission of SNIA and bring in the interests of the reseller community to more quickly ramp up education and marketing programs."
Arrow also is particularly keen on SNIA's training and certification courses, Markisohn said.
"It's not uncommon for a trade association to have an arm to educate members about technological advancements. But SNIA goes another step to create a certification program for people who will be selling the products of their members," he said. "A lot of their education originally was aimed at sales forces of the members. Now it's taken on a life for distributors, resellers, consultants,anyone who sells or recommends a storage strategy for an enterprise."
Arrow expects storage-related revenue to outgrow market estimates of 100 percent annual growth.
"The response we've had from resellers has been tremendous, but we're not trying to shove products down their throats. Instead, we look to assist them [in developing that part of their business," Markisohn said.
Printer-friendly version
Email this CRN article