Printer-friendly version
Email this CRN article
Huawei Symantec is out to prove that it is possible to be a startup server and storage vendor with the potential to shake up the market and take on the top-tier competitors.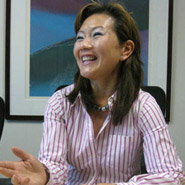 Jane Li, general manager for Huawei Symantec's North American market
However, Huawei Symantec is no normal startup. The company is a joint venture between Huawei Technologies, one of China's largest electronics companies, and Symantec, the world's largest independent provider of security and storage software. And it is rapidly building an indirect sales channel to help it take on the industry's most established server and storage vendors.
Symantec declined to comment on the Huawei Symantec joint venture. However, Symantec, which owns 49 percent of the joint venture, is currently evaluating an option to acquire an additional 2 percent, which would give it controlling interest in Huawei Symantec.
Huawei Symantec was founded in Chengdu, China in 2008 as a developer of network security appliances combining the hardware capabilities of Huawei and the security software capabilities of Symantec.
Huawei is China's largest networking and telecommunications equipment supplier and the world's second-largest supplier of mobile telecom infrastructure equipment, with 2010 revenue of about $28 billion.
Huawei has a presence in the U.S. market, but was prevented from becoming a major player here by the U.S. government which in 2008 scuttled a plan by the company to acquire a stake in 3Com. Its move this year to acquire server virtualization company 3Leaf Systems was also rebuffed by the U.S. government. Both rejections were due to U.S. national security concerns about giving a Chinese company access to the U.S. security market.
However, Huawei has successfully formed joint ventures with leading IT vendors, including 3Com, Siemens, Motorola, and, in 2008, Symantec.
Huawei Symantec's U.S. office in Cupertino, Calif., was opened last year as a way to sell network security appliances and enter the server and storage markets, said Jane Li, general manager for the company's North American market.
Huawei Symantec decided to enter the server and storage markets because of the consolidation going on in these markets and because of the market growth, especially for storage, Li said.
However, unlike the typical second-tier storage vendor, Huawei Symantec brings a strong engineering focus to the business, she said. "If you look at the me-too vendors, they may have only a couple hundred engineers who can't develop all the features the market needs," she said. "We have over 3,000 engineers focused on storage and security. We focus on incorporating a lot of feature sets for the enterprise and SMB markets, and make them affordable."
As an example, Li pointed to the company's Oceanspace S2600 entry-level storage appliances which scale to up to 96 hard drives, support both Fibre Channel and iSCSI connectivity, and include software that provides replication and mirroring features for a complete disaster recovery solution as well as WORM (write once read many) capability for compliance purposes. "These are feature sets customers really need," she said.
The company also produces clustered NAS and cloud storage equipment, as well as a full line of rack and blade servers.
Huawei Symantec develops much of its own storage software, and leans on Symantec for security and file system software and for its NetBackup client software, Li said.
While Huawei Symantec, which is 51-percent owned by Huawei, is in a position to take advantage of strong growth in the China market, it decided it needed to put a stake in the North American server and storage market because of the fact that the industry is in a state of transition, Li said.
The increasing adoption of cloud computing is forcing companies to rethink how they approach IT, opening the door for Huawei Symantec to work in fast-changing markets worldwide, and not just in Asia, she said.
Next: Opening The Door To Innovation And The Channel
Printer-friendly version
Email this CRN article