Printer-friendly version
Email this CRN article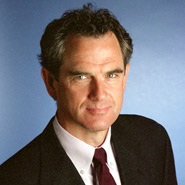 Leonard Iventosch
Leonard Iventosch, former channel chief at NetApp, on July 1 will take over as vice president of Americas channel sales at his old arch-rival, EMC.
Iventosch on July 1 will take over as vice president of Americas channel sales at EMC.
Also on July 1, Gregg Ambulos, who has been managing both worldwide and Americas channel sales for EMC, will become senior vice president for the company's global channel sales. Iventosch will report directly to Ambulos.
Iventosch came to EMC via that company's acquisition early this year of Isilon, a provider of scale-out storage technology.
At Isilon, Iventosch served as vice president of global channel partners where he was working on integrating the Isilon channel sales team with that of EMC.
Iventosch joined Isilon in October 2008, about three months after abruptly leaving NetApp, where he was vice president of global channels.
Iventosch on Monday said winding up in an important channel position with EMC was not anything he expected back when he ran channels for arch-rival NetApp. "Now I'm at a company, I didn't really hate in the past, but respected as the largest storage company in the world," he said.
Moving from NetApp to EMC was not an abrupt change, as Iventosch spent nearly three years at Isilon.
"When I left NetApp, the executives there were very gracious," he said. "They said they would be a reference for me, as long as I didn't go to EMC."
The move to EMC was not expected prior to EMC's acquisition of Isilon, Iventosch said. "But now I'm not uncomfortable with it," he said. "It's one thing to be at Isilon, which competes against NetApp in a lot of deals and NetApp competes against Isilon in a few deals, and another thing to be at EMC. Before I joined EMC, I didn't realize the quality of the people here."
Iventosch said that when Ambulos first approached him about the new role, he told Iventosch that NetApp worked with the channel well before EMC did. "But EMC has bounced back," he said. "We at NetApp were happy when we won the ARC (VARBusiness Annual Report Card) Award in 2006. But then EMC won the ARC Award for four years in a row."
EMC is now in the process of integrating Isilon's channel program into its own Velocity program, and hopes to have this work done by January, Ambulos said.
He said that EMC has been working on a number of channel initiatives, and that given his time constraints, he realized he needed someone to step up to the Americas channel role.
"I'm looking for Leonard to come in with his knowledge and creative ideas to do well in the Americas and in other areas as needed," he said.
Dan Serpico, president of FusionStorm, a San Francisco-based solution provider and partner to EMC, Isilon, and NetApp, called Iventosch's promotion a terrific choice for EMC.
"I like Leonard a lot," Serpico said. "He's very bright. He's a good sales man. But he also brings channel structure to EMC. And he's very channel-friendly."
Iventosch's promotion is also good news for Ambulos, Serpico said. "Gregg focuses on the worldwide channel," he said. "Obviously, with Gregg travelling and managing around the world, he needs someone to focus on home."
Printer-friendly version
Email this CRN article