Printer-friendly version
Email this CRN article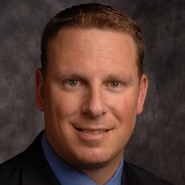 Russell Rosa
Russell Rosa, a rising star in the channel who has won raves for driving partner sales growth at both Cisco and VCE, has taken the top channel job at Actifio, a hot emerging vendor focused on the storage virtualization opportunity.
Rosa has been named vice president of worldwide channels for Waltham, Mass.-based Actifio, which has received high-profile venture backing and is led by a seasoned executive team with a proven track record driving disruptive technology into the market.
[Related: File Virtualization Startup Actifio Scores $33.5 Million In Funding]
Before taking the Actifio job, Rosa spent 18 months as vice president of Americas Channel at VCE, the joint partnership between infrastructure heavyweights VMware, Cisco and EMC. A VCE spokesperson said the company is in the process of searching for a replacement for Rosa.
Prior to the VCE post, Rosa spent 15 years at Cisco, where his experience driving profitable partner relationships helped make the networking market leader a channel power. Rosa was featured in CRN's 2011 class of 100 People You Don't Know But Should.
"This is a new fast growing category -- protection and availability storage (PAS)," said Rosa. "I'm fired up! It's the opportunity of a lifetime."
He said the three-year-old Actifio is at the forefront of a $34 billion market opportunity aimed at solving major customer pain points that include disaster recovery, business continuity and big data cloud computing challenges.
For channel partners, Rosa said, the Actifio product opens the door to acquire new customers at a rapid clip in an emerging market with high margins and recurring revenue with average deal size in the $250,000 range. That's a far cry from the well-established data center infrastructure market where solution providers are "fighting tooth and nail" holding on to existing customers, said Rosa. "This is a wellness plan for channel partners," he said.
Actifio already has strong channel DNA with 100 partners worldwide accounting for 90 percent of channel sales with a channel program that was rated best in class five stars by CRN in 2011.
Noting that channel has been a critical part of the company from its beginnings, Actifio CEO Ash Ashutosh called Rosa a "strong, proven leader" whose experience in virtualization, storage and cloud that will help drive rapid channel adoption of PAS.
NEXT: Looking For Partners Willing To Evangelize Disruptive Technology
Printer-friendly version
Email this CRN article