Printer-friendly version
Email this CRN article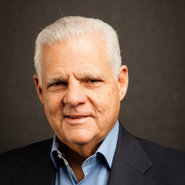 Joe Tucci
EMC is on a serious push to embrace the channel and eliminate the last vestiges of the intensely direct-sales culture that make the company the world's largest storage vendor. That push is evident not only at the field level, but all the way to the top. CRN editors talked to Joe Tucci, EMC chairman and CEO, about the importance of the channel shortly after the company's first fiscal quarter 2012 conference call and a couple weeks before the opening of this week's EMC World.
CRN: Is EMC taking market share from NetApp?
Tucci: My style is, even though it's not in vogue, I don't like to trash talk. I said [on the April financial report call], 'Look guys, if you grow faster than somebody, you're taking share. We grew our midtier, on an apples-to-apples basis—a lot of companies like to use published results, which is fine, because if you buy a company, you can change your results, right? So, by apples-to-apples, you put the company you just bought in both periods, which I think is fair, and then what's your growth? That's apples-to-apples growth.
But what happens if, if I buy a $200 million company, I didn't have it last year, and I have it this year, you're reporting higher growth. So I said, on an apples-to-apples basis—and of course we didn't buy anything, so it's all organic-based [growth]—we grew midtier 26 percent year-on-year. And I think that's faster than any of the big guys are doing. I know it's faster than what any of the big guys are doing. And therefore, we're taking share. From everybody.
Now obviously a small company can grow faster because of their small base.
The second thing I said was that the channel is heavily involved—heavily involved—in over two-thirds of our midtier storage product sales. Over two-thirds. So, is the channel important? Absolutely. Critical.
CRN: That's remained constant, though, the two-thirds of midterm sales through the channel.
Tucci: Well, the [overall sales] number's growing like crazy. This is a 26 percent bigger number than it was last year. And you got a number that's in the billions. ... And when you see the size of that growth, and more than two-thirds of it is being driven by and heavily influenced by the channel, what does that tell you? The channel is incredibly important to our future. We have changed our stripes.
NEXT: The Channel, Dell And Profitability
Printer-friendly version
Email this CRN article