Printer-friendly version
Email this CRN article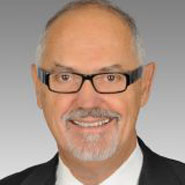 IceWEB CEO Rob Howe
Storage vendor IceWEB is taking the leap to become a full-fledged cloud storage and file sharing services provider with its planned acquisition of Computers & Tele-Comm, a wireless Internet service provider and carrier-neutral network access point.
IceWEB, a Sterling, Va.-based developer of unified storage solutions that earlier this year introduced a business-class file sharing and synchronization service, on Monday said it plans to acquire Kansas City, Mo.-based Computers & Tele-Comm (CTC) for an as-yet undisclosed sum.
IceWEB CEO Rob Howe said the acquisition puts his company in position to offer a complete cloud storage solution that scales from an individual user wanting to use his or her iPad for work to the enterprise looking to offer cloud storage and secure file sharing and collaboration services.
[Related: The Future Of Storage: Here's How Not To Get Left Behind]
"This solution has moved into the cloud faster than anyone has anticipated," Howe said. "It's happening fast. Companies and departments, large and small, need to move to the cloud."
Security of data in the cloud is behind IceWEB's decision to acquire CTC, Howe said.
"Dropbox and Amazon are public clouds," he said. "But IBM's memo last year forbidding all employees, contractors and associates from using Dropbox drove home the message about data security. If someone leaves the company, the company loses access to their data on Dropbox, but that data stays on the cloud."
IceWEB early this year unveiled Icebox, a secure, on-premise business solution for remote access and synchronization of files, which Howe said some customers are hosting on-premise.
"But we'll see more and more customers looking for others to host such a service so they can have a private cloud without the need to manage it," he said.
With Computers & Tele-Comm, IceWEB gains the platform on which to build such as service as a complete solution for business customers, Howe said.
In addition to having its own data center and wireless Internet service provider capabilities, Computers & Tele-Comm is unique in that it is one of only a handful of network access points in the U.S., which Howe said means it has a direct connection to the carriers.
"So the latency in that place is the lowest you can get," Howe said. "It's right in the middle of the country, so users don't have to connect all the way across the country."
NEXT: New Services For The Channel
Printer-friendly version
Email this CRN article