Printer-friendly version
Email this CRN article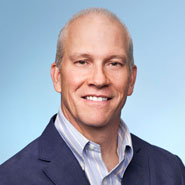 Jack Domme
Jack Domme, CEO of Hitachi Data Systems, made Japanese corporate history this week by becoming the first non-Japanese to become a corporate officer of Hitachi Ltd.
The appointment of Domme, who also retains his HDS CEO title, along with several changes in HDS' leadership ranks, reflects the increased importance the company has to Hitachi's worldwide operations.
In his new role, Domme will report directly to Hiroaki Nakanishi, president of Hitachi, where he will help that company expand its Information & Telecommunication Systems Company platform on a global basis while helping develop strategies to bridge its various group companies.
[Related: HDS Converged Infrastructure Offering Targets EMC, NetApp]
Hitachi Data Systems, or HDS, is the Hitachi subsidiary that brings Hitachi's storage and server technology to markets outside of Japan. About 50 percent of HDS' U.S. sales are through indirect sales channels, said Mary Ann Gallo, vice president of global communications for the Santa Clara, Calif.-based company.
Domme's appointment as a corporate officer at Hitachi comes at a time of transformation for Hitachi as it looks outside of Japan for growth, Gallo said.
"Hitachi is looking to benchmark themselves against global companies," she said. "And they're looking at HDS as a model for that transformation. Jack will be reporting directly to Hitachi President Nakanishi as they go more global."
HDS itself is also transforming away from a focus on storage hardware, Gallo said. About 50 percent of HDS' revenue now comes from software and services, and the company is working to bring its HDS Unified Compute Platform (UCP) via the channel to customers such as Irvine, Calif.-based forensics and discovery company Precision Discovery.
The Hitachi UCP is a converged infrastructure solution that ties the company's storage with a choice of Hitachi or Cisco servers and Cisco or Brocade networking technology, and it is available as a fully integrated solution that directly competes with the VCE Vblock and as a reference architecture that competes with EMC's VSPEX and NetApp's FlexPod offerings.
As part of the HDS transformation, the company this week said Brian Householder has been appointed the company's new chief operating officer. HDS has not had a COO for some time ever since Domme, its last COO, was appointed CEO.
As COO, Householder will oversee HDS' sales, service, support, marketing, business development, partner development, IT and logistics.
NEXT: More Executive Changes At HDS
Printer-friendly version
Email this CRN article