Printer-friendly version
Email this CRN article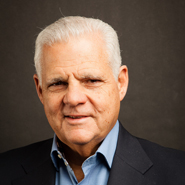 Joe Tucci
The move toward cloud computing is increasing rather than decreasing the need for traditional storage, according to EMC's top two executives.
Speaking at Wednesday's first-quarter 2013 financial conference call, both EMC President and COO David Goulden and EMC Chairman and CEO Joe Tucci said the move to cloud computing, particularly private clouds, is leading to an increased enterprise need for storage capacity and is therefore good for EMC's future business prospects.
Goulden, during his prepared remarks for the conference call, said that storage workloads are moving to both public and private clouds, which is in turn contributing to the growth of EMC's storage business.
[Related: GE Bets Big On EMC/VMware-Backed Pivotal Big Data Venture]
"Both private clouds and public clouds offer growth opportunities for us," he said. "We expect far more business workloads to run in private clouds than in public clouds in 2016, and therefore represent the larger opportunity. ... The service provider vertical continues to be the fastest-growing vertical for our business."
Goulden backed up his assertion that private clouds will offer more opportunities for businesses by citing IDC and Gartner reports that showed increased customer demand for private clouds over time, with 78 percent of workloads expected to be deployed in private clouds by 2016, compared to 12 percent in public clouds and 10 percent in hybrid clouds.
Tucci, in response to questions from a financial analyst, said the cloud is not a negative trend for EMC.
"The cloud today has been a net benefit to us so far," Tucci said. "[For at least the last four quarters], we have said our highest growth has been to cloud service providers."
That move to private clouds, which encompasses both existing and new architectures, will require business investment in storage, Tucci said.
Dan Serpico, president of FusionStorm, a San Francisco-based solution provider and long-time EMC partner, said his company's business with EMC is growing strong, and that its private cloud business is built on EMC storage technology.
"My experience is that EMC is positioned to do well with the cloud," Serpico said. "EMC has been very supportive of on-prem solutions as well as off-prem solutions to service provider partners. We're servicing customers with cloud-based or traditional storage, and the fact is customers can have both."
The question of whether the cloud will take away from traditional storage sales is a part of the natural evolution of IT that creates more opportunities for less spending over time, Serpico said.
"All our customers need IT infrastructures to support their growing business," he said. "The only question is how to deploy it."
PUBLISHED APRIL 25, 2013
Printer-friendly version
Email this CRN article