Printer-friendly version
Email this CRN article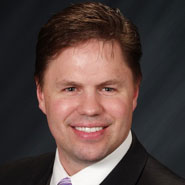 Keith Norbie
A solution provider has let his entrepreneurial spirit loose and taken advantage of multiple long-term vendor relationships with the organization of a new conference devoted exclusively to flash storage.
Keith Norbie, who in March left as vice president of sales and vendor management for Nexus, a Minnetonka, Minn.-based-solution provider, next week will open the doors for the 2013 Flash Storage Forum, the first conference he has independently organized.
Norbie, who in the past few days accepted a position as director of server, virtualization and storage for the Eastern U.S. at Technology Integration Group (TIG), a San Diego-based solution provider, has put together a program featuring at least seven of the top startups in the flash storage industry, along with at least one company still in stealth mode.
[Related: The 10 Coolest Flash Storage/SSDs Products Of 2012]
Norbie himself will be onstage together with David Payne, director and systems engineer at Code42, the Minneapolis-based developer of the CrashPlan cloud backup solution, to start the 2013 Flash Storage Forum with a joint keynote.
"I'll be talking about the storage industry, flash storage and the role partners play," he said. "Payne will talk about how Code42 uses flash to increase the performance of cloud backups. Code42 is using flash storage as an accelerator for its tiered storage"
They will be followed with presentations from several flash storage vendors including Nimble Storage, Pure Storage, Tegile Systems, Tintri, Virident, Nutanix and SolidFire.
"My objective is to offer to the community a productive format to help people understand flash storage and to give business leaders the opportunity to hear from technology leaders and make informed choices," Norbie said.
Norbie said he expects up to 100 attendees, primarily from the Minneapolis-St. Paul area to attend.
Norbie started planning the 2013 Flash Storage Forum while he was between positions, and so he said he expects this to be the only time this event will be set up as an independent event. "We'll see how it works next year," he said.
The event is scheduled for June 18 at the Minneapolis Southwest Marriott hotel.
PUBLISHED JUNE 13, 2013
Printer-friendly version
Email this CRN article