Printer-friendly version
Email this CRN article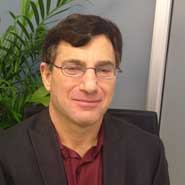 Steve Kaplan
Converged infrastructure vendor Nutanix this week unveiled its first formal channel program in a move aimed at offering a more professional and consistent level of support as both it and its partner base continues to grow.
The introduction of the Nutanix Partner Network comes a few weeks after the vendor released its latest converged compute and storage solutions including the NX-6000, which allows storage capacity to be scaled as needed for large data sets, and the NX-1000k, designed for small and midsize businesses or enterprise branch offices.
Nutanix works exclusively through an indirect channel base that includes about 270 solution providers in North America in addition to others overseas, said Steve Kaplan, vice president of channels and strategic sales.
[Related: Converged Infrastructure Bets Are In: Where Are They Paying Off?]
Until now, Nutanix has worked with channel partners in an informal manner, Kaplan said. "This is our first official channel program with deal registration, a partner portal, and all the pieces in place to support a professional channel," he said.
The Nutanix Partner Network rollout is a welcomed move, said Vic Verola, vice president of sales and a partner at Vicom Computer Services, a New York-based solution provider and a Nutanix partner for the past 18 months.
"The reality is, Nutanix is at the point now where they need a real channel program," Verola said. "They're starting to become a serious player in the converged infrastructure market."
By introducing a formal program, Nutanix is helping to alleviate a major concern of Vicom, Verola said.
"My concern is that Nutanix might get overdistributed," he said. "They need a formal program to handle all the new partners coming in."
The Nutanix Partner Network is a tiered channel program to which all of Nutanix's channel partners will be expected to join, said Michele Taylor-Smith, senior director of channel marketing for the vendor.
Partners can range from those fully committed to Nutanix to those who happen to bring the vendor the right deal on a one-time basis, Taylor-Smith said.
"Participation can range from opportunistic -- we are looking at one-time deal registrations in some cases -- to Elite partners who enjoy full benefits," she said.
The Nutanix Partner Network offers partners three tiers of requirements and benefits, depending on their certification and revenue commitments, Kaplan said.
NEXT: Getting Certified For The Nutanix Partner Network
Printer-friendly version
Email this CRN article