Printer-friendly version
Email this CRN article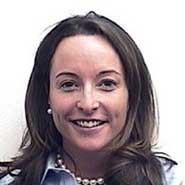 Michelle Graff
All-flash array vendor Pure Storage this week said it has formed its first international partner advisory council as part of a move to help the company and its solution provider base grow.
The company also enhanced its existing channel program and is planning further enhancements including a new tier for its top partners, which could result in them getting, among other benefits, a $200,000 all-flash storage array for demonstrations at no charge, said Michelle Graff, director of worldwide channel programs and marketing for the Mountain View, Calif.-based vendor.
Pure Storage, which two years ago exited stealth mode with $55 million in funding and a commitment to move nearly all of its sales through the channel, has already signed about 100 solution providers worldwide, Graff said.
[Related: The 10 Coolest Flash Storage Products Of 2013 (So Far)]
Solution providers have been helping Pure Storage kick start its business by getting customers to sign on with a "budget grabber," Graff said.
"They bid on a small project, like database acceleration," she said. "Then they start on other projects. Now, about 40 percent of our revenue is follow-on business."
John Woodall, vice president of engineering at Integrated Archive Systems (IAS), a Palo Alto, Calif.-based solution provider and Pure Storage partner, said his company has spent a fair amount of time looking at all-flash arrays from established vendors and from startups, and it has found the incumbents like NetApp, EMC and Hitachi late in coming to market.
IAS chose Pure Storage for a number of reasons, including the fact that Pure Storage Co-founder and CTO John Colgrove was the primary architect for Veritas, which in 2005 was acquired by Symantec to form that company's storage software business, Woodall said.
He also said he has a lot of respect for John Hayes, Pure Storage's founder and chief architect who formerly served in Yahoo's Office of the Chief Technologist. "Pure Storage really has a deep bench," he said.
Pure Storage this month unveiled its first partner advisory council, consisting of 11 initial partners, including two outside of North America, Graff said.
The company also enhanced its Pure Storage Partner Program, or P3, with the addition of a tiered system.
NEXT: New 'Million Dollar Club' With Chance To Get Free $200k Flash Array
Printer-friendly version
Email this CRN article