Printer-friendly version
Email this CRN article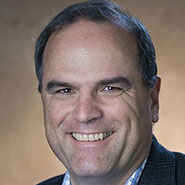 Chuck Hollis
Chuck Hollis, a well-known EMC executive, has left the company to take up a new position at VMware where he will be involved in projects the likes of which he said he cannot discuss.
Hollis, an 18-year EMC veteran and most recently the company's global marketing CTO, wrote Thursday in a blog post that he has taken a role as chief strategist for VMware's storage application services business unit.
In his blog, Hollis wrote that the business unit has a "neat set of topics to go work on" including software-defined storage, data protection and availability, cloud application services, big data, and more.
[Related: VMware Outlines Software-Defined Data Center Strategy, Intros VMware NSX SDN Tech]
"My title is necessarily vague ('Chief Strategist') as I want the flexibility to move around from topic to topic as needed," he wrote.
Hollis wrote that he takes as "an article of faith" that software-defined data centers are quickly becoming a reality, and that VMware is the company best positioned to take advantage of the trend.
"Also being a storage guy, I can't deny that storage and related disciplines will move to a software-defined model before too long. It's inevitable from where I sit," he wrote.
Hollis' career move is great news for VMware, said Keith Norbie, director of server, virtualization and storage for the Eastern U.S. for Technology Integration Group (TIG), a San Diego-based solution provider and long-time EMC partner.
"There's been a lot of criticism of VMware about all the executive exits there," Norbie said. "VMware is continuing to build a championship team."
Hollis is a well-known technology guru who will become a true VMware evangelist while providing that company great advice, Norbie predicted.
"And he will help VMware on the professional side," he said. "In the past, Chuck was known as more of an EMC 'attack dog.' But in the last three to four years, he became much more of a voice or reason and truth, and has written very insightful blogs. He will be a real advocate for VMware."
PUBLISHED AUGUST 2, 2013
Printer-friendly version
Email this CRN article