Printer-friendly version
Email this CRN article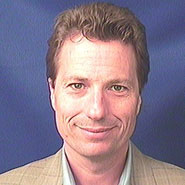 Peter Howard
NetApp is revamping its channel program to make it more focused on helping partners based on how they do business with their customers, and less on how the storage vendor wants to do business with partners and customers.
Peter Howard, vice president of global channel sales and an eight-year NetApp veteran, said NetApp's new unified partner program is aimed at simplifying how solution providers work with the company.
"We want to enable partners to evolve their business based on where their customers are going," Howard said. "In the past, a reseller who wanted to dig into integration or into services found it difficult. Our program was too complex."
[Related: NetApp Lays Out All-Flash Storage Array Strategy]
The new unified partner program appears to be a move to focus on customers' "consumption economics," said Keith Norbie, director of server, virtualization and storage for the Eastern U.S. at Technology Integration Group (TIG), a San Diego-based solution provider and NetApp partner.
"This is a modernization of a channel program that reflects reality," Norbie said. "Hats off to NetApp for doing it."
Norbie said it is hard for vendors to handle the transformations their solution providers are going through.
"For example, we may tell customers we're committed to private clouds," he said. "But at some time, the customer will want to go to a public cloud. And partners will want to make sure customers can buy their equipment locally."
This could be a groundbreaking program, even though it is probably one that has been delayed by at least three years, Norbie said.
"Going back at least to VMware vSphere 4.0, we've seen vendors pop up with information about Infrastructure-as-a-Service," he said. "But the vendors haven't really responded to the changes because the investment community has not necessarily understood how to factor in the service provider model. Now they do."
The different types of partner business models are now so prevalent that it's important for vendors to have a unified partner program, Norbie said.
"A lot of companies talk unified, but [NetApp's program] could actually be unified," he said.
Howard on May 1 took over NetApp's channel programs from Todd Palmer, former NetApp vice president of American channels.
Howard inherited a strong channel legacy at NetApp. Over 80 percent of NetApp's sales come via indirect channels.
NEXT: NetApp Deals With Partners As A Package, Not As Parts
Printer-friendly version
Email this CRN article