Printer-friendly version
Email this CRN article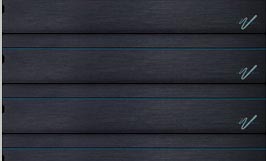 Whiptail's all-flash storage arrays
After years of speculation that Cisco would acquire a storage vendor, Cisco's unveiling of a planned $415-million acquisition of flash storage vendor Whiptail is, in the end, not about storage, according to Cisco and its storage partners.
Instead, Cisco plans to integrate Whiptail's all-flash storage technology into the Cisco UCS server platform as a way to accelerate applications from the server side while ensuring UCS continues to work with the company's storage partners own storage-side flash technology, said Paul Perez, senior vice president, general manager and CTO for Cisco's Data Center Group.
Instead of impacting the business of -- and relations with -- Cisco storage partners like EMC, NetApp, VCE and Hitachi Data Systems, the main impact of adding flash storage technology to UCS will be felt by server competitors including Hewlett-Packard and Dell, which compete with Cisco in the converged infrastructure solution market, Perez said.
[Related: Cisco Storage: How To Dominate The Market Without Selling A Single Disk]
"In preliminary discussions with our partners, we made sure they understand that this competes against server vendors with integrated solutions," he said. "Nothing prevents future Vblock, VSPEX and FlexPod solutions from having integrated flash on both the server and the storage side."
Cisco Chairman John Chambers, in moving to acquire Whiptail, is not looking to displace its storage partners, said Jamie Shepard, regional vice president of Lumenate, a Dallas-based solution provider and close partner of Cisco, EMC and VCE.
"It's always been speculated that Chambers wants the whole data center, and who Cisco will buy on the storage side," Shepard said. "But Chambers is doing what's right for the customers. This is not a knock on any hardware vendor. Not on EMC, NetApp or VCE. It's Cisco making its own software-defined infrastructure."
EMC has been ahead of the curve with software-defined infrastructure for years with its acquisitions of software-defined storage developer ScaleIO and all-flash storage array developer XtremIO, Shepard said.
"EMC has set the table on what hyper-converged infrastructure is," he said.
NEXT: Cisco Crosses the Storage Chasm, But Won't Mess With Storage Partners
Printer-friendly version
Email this CRN article