Printer-friendly version
Email this CRN article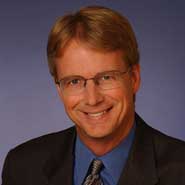 Jay Kidd
NetApp on Tuesday took the first steps toward unveiling its cloud strategy, one that focuses on helping customers take advantage of its Data ONTAP storage operating system, and said new offerings to advance that strategy are on the horizon.
The unveiling of NetApp's cloud strategy, which entails making storage available and portable regardless of cloud platform, comes at a time when CIOs are looking at how to best implement a hybrid cloud strategy combining a variety of public and private cloud options, said NetApp CTO Jay Kidd.
"We believe there's a very strong need for as much commonality as possible in cloud operations," Kidd said. "We want ONTAP to be able to stitch together the various cloud options."
[Related: NetApp VP Set To Resign, Cloud Evangelist Jumps Ship To Pure Storage]
Kidd admitted that NetApp's cloud strategy is still a work in progress.
"This is a foundation of what we are doing over the next few weeks," he said.
NetApp's Data ONTAP storage operating system is already a common platform across the enterprise, which can be consumed as part of a hardware appliance, a virtual machine, a direct connection to Amazon Web Services, and as part of a virtualization appliance in front of third-party storage vendors, Kidd said.
"We're always evolving ONTAP for virtualized environments," he said. "But ONTAP remains the same at the core with data protection, snapshot, mirroring, dedupe, cloning, multitenancy and application integration. All of these are very relevant to deployments to public, private or hyperscale clouds."
NetApp's cloud focus has historically been to enable partners to build clouds with service provider partners or by themselves, said Dennis Mueller, vice president of innovation and emerging technologies at CMT, a Santa Clara, Calif.-based solution provider and NetApp partner.
"We're able to get the advantage of cloud computing with the security and features of NetApp," Mueller said.
Internally, NetApp has been talking about how to get more involved in the cloud, Mueller said. "But it's hard to see what more NetApp can do without more information on new products."
NEXT: NetApp Has The Tech, Needs The Cloud Packaging
Printer-friendly version
Email this CRN article