Printer-friendly version
Email this CRN article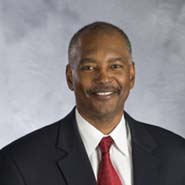 Eric Kelly, president and CEO of Overland Storage
Overland Storage plans to become a $100-million data protection powerhouse with an acquisition of Tandberg Data.
Overland Storage on Friday said it plans to acquire Tandberg Data via a stock transaction conducted by Cyrus Capital, which owns Tandberg Data and has an equity stake in Overland Storage.
The acquisition, scheduled to close in December, will result in a company with one of the storage industry's largest data protection portfolio, said Eric Kelly, president and CEO of Overland Storage, during an investor's conference call discussing the deal.
[Related: Overland Storage Finally Goes Enterprise With New SnapSAN Arrays]
"The combination creates a company with over $100 million in sales and the scale to compete effectively," Kelly said.
The acquisition was not a major surprise. Overland Storage in May confirmed reports it was in talks to acquire Tandberg Data.
Overland Storage, San Diego, has about 1,500 channel partners worldwide, with revenue of $48 million in fiscal year 2013, according to an Overland Storage presentation related to its acquisition plans.
Tandberg Data, based in Dortmund, Germany, with U.S. headquarters in Westminster, Colo., has about 15,000 active solution providers. It sells about 80 percent of its products through solution providers, and 20 percent via OEM agreements, according to Overland's presentation. Tandberg Data revenue for the 12 months ending June 30 was about $60 million.
The company also brings to Overland Storage a manufacturing facility the company owns in China. Overland Storage's production facilities are primarily in San Diego and the facilities in China could help cut production costs, Scott Petersen, Tandberg senior vice president, told CRN.
The combination of the two creates a company with revenue of over $100 million, Petersen said.
"That's good," he said. "Partners look at the viability of a company, and $100 million sounds a lot more viable than $40 million or $50 million."
The two companies between them count Hewlett-Packard, IBM, Fujitsu, Hitachi, Toshiba and NEC as OEM customers.
Under the agreement, Tandberg Data will become a wholly owned subsidiary of Overland Storage, with Tandberg Data shareholders owning 54 percent of the combined company.
The acquisition is expected to accelerate the profitability of Overland Storage while increasing its global reach, Kelly said.
NEXT: Revenue Mix, Product Overlap, And The Channel
Printer-friendly version
Email this CRN article