Printer-friendly version
Email this CRN article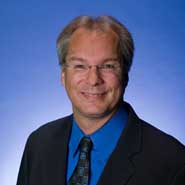 Tom Georgens
NetApp on Wednesday said continued growth of its indirect channels and an increase in sales of its branded solutions helped overcome a drop in sales to government customers during its second quarter of fiscal 2014.
As a result, while overall revenue for NetApp's second fiscal quarter, which ended Oct. 25, missed expectations, earnings topped its original guidance.
NetApp for the quarter posted revenue of $1.6 billion, up 1 percent from the revenue it posted during the second quarter of 2013.
[Related: Competitors Chime In On EMC's XtremIO Rollout Before It Hits]
Income on a GAAP bases for the quarter was $167 million, or 48 cents per share, up 52 percent compared to the $110 million, or 30 cents per shared, it reported last year. On a non-GAAP basis, income for the second quarter was $232 million, or 66 cents per share, up 23 percent over last year's $189 million, or 51 cents per share.
NetApp President and CEO Tom Georgens told CRN that the second fiscal quarter was a complex quarter because of the impact from the federal government slowdown.
However, the channel continues to be a robust growth engine for NetApp, Georgens said. This will become even more apparent as NetApp's branded sales continue to grow even as its OEM sales fall, he said.
"As OEM sales fall, which are direct for us, this will mean increased percentage of our business goes through the channel," he said.
Nick Noviello, executive vice president of finance and CFO for NetApp, said during his prepared remarks on the analyst call that about 83 percent of NetApp's total revenue came through indirect channels.
About 23 percent of total revenue resulted from its partnership with Arrow, and 16 percent from its partnership with Avnet, Noviello said.
Georgens said during his prepared remarks that the FlexPod converged infrastructure partnership with Cisco now has about 900 channel partners worldwide serving about 3,300 customers, a customer base that has nearly doubled over last year.
Noviello, during his prepared remarks, said NetApp's branded storage sales rose 5 percent over last year and now account for about 90 percent of the company's total business. OEM business fell by 22 percent, he said.
"This quarter, we outgrew EMC," Georgens told CRN. "Last quarter, we outgrew them. If you look at the numbers, we outgrew them the last five quarters. The only reason I bring up EMC is that they are outdoing everybody else [except NetApp]. The long-term players in this market will be NetApp and EMC."
Georgens' observations follow closely those of IDC, which in September reported that NetApp and EMC were the only major storage vendors to show growth in the second calendar quarter, a quarter in which the storage industry as a whole suffered from a contraction in total sales.
During the question-and-answer session of NetApp's second fiscal quarter 2014 financial analyst call, Georgens said the two storage market leaders are pulling away from the rest of the market.
"When you have NetApp and EMC the market growers at single digits, but the server vendors down double-digits, it speaks to the market growth dynamics," he said.
PUBLISHED NOV. 14, 2013
Printer-friendly version
Email this CRN article