Printer-friendly version
Email this CRN article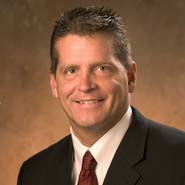 Brian Gallagher
EMC reorganized its hardware and software development teams to streamline the development of several of its storage product lines.
On the hardware side, EMC is combining its VMAX enterprise storage development team and its VNX midrange storage development team as part of a new organization, according to a Nov. 20 blog post by EMC President and COO David Goulden.
The new division is called the Enterprise and Midrange Systems Division, according to EMC, Hopkinton, Mass.
[Related: EMC Hires Former Symantec, Oracle Exec To Head New Emerging Technology Division]
On the software side, EMC is bringing together its VPLEX, RecoverPoint, and Backup & Recovery Systems teams into a new Data Protection & Availability Division, Goulden wrote.
This reorganization follows the September establishment of the Emerging Technology Products Division, which is made up of its former Flash Business Unit, including its XtremIO all-flash storage arrays, ScaleIO software-defined storage technology, and XtremSF PCIe cards and XtremSW flash storage software. Also included is EMC's hybrid cloud gateways and high-performance computing storage lines.
The latest reorganizations are great moves by EMC and should help overcome the perception that EMC has too many products, said Jamie Shepard, regional vice president at Lumenate, a Dallas-based solution provider and EMC partner.
"EMC addresses every customer requirement in any way," he said. "They really take care of businesses both large and small."
Goulden wrote in his blog post that while EMC is bringing the VMAX and VNX development teams into a single division, it will maintain the two as separate lines for different workload requirements.
"There are no changes to any products, product road maps or the way we take our products to market or how we support our customers. But we believe that bringing these teams together will make our portfolio and our business even stronger," he wrote.
The new division will enable the two product lines to share platforms while still targeting different parts of the market.
"In the auto industry, automakers that offer different product lines for different segments of the market have demonstrated the benefits of sharing platforms, and we intend to leverage those benefits here. Bringing these teams together will allow us to accelerate innovation and maintain our leading edge in the storage industry," Goulden wrote.
NEXT: EMC Executive Team Changes
Printer-friendly version
Email this CRN article