Printer-friendly version
Email this CRN article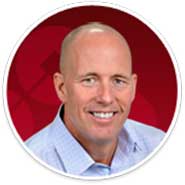 Mike Coney
Backup, archiving and disaster recovery technology developer Unitrends has signed an agreement to acquire PHD Virtual Technologies in a move to increase its penetration into the SMB storage market.
Unitrends, which in November was acquired by Insight Venture Partners, will use PHD Virtual to both better compete against Veeam in virtualized environments and expand geographically, said Mike Coney, CEO of Columbia, S.C.-based Unitrends.
PHD Virtual is also owned by Insight Venture Partners, which also holds a minority stake in Veeam.
[Related: Veeam Backup, Replication Software Adds Built-In WAN Acceleration]
PHD Virtual brings Unitrends backup and disaster recovery virtual appliances for VMware, Microsoft Hyper-V and Citrix virtualized environments, Coney said.
"They're slightly down-market compared to us," he said. "They compete against Veeam. We also have virtual appliances. But PHD Virtual has a more mature offering, and like us, their technology scales up nicely."
PHD Virtual in August acquired VirtualSharp Software for its automated disaster recovery technology for virtualized and cloud environments, which is turning out to be a good feature for Unitrends, Coney said.
"Our customers are screaming for a way to test the resiliency of their DR [disaster recovery] strategies," he said. "This brings us into cloud DR."
With PHD Virtual, Unitrends also gets a much more mature European business than Unitrends already had, as well as an expanded engineering team, Coney said.
"We added 150 people in 2013, and were planning to add over 400 people in 2014," he said. "The acquisition of PHD Virtual helps us dramatically in expanding our engineering team."
Matt Murphy, president and senior systems engineer at V.I. Experts, an Encinitas, Calif.-based solution provider and MSP, said his company has worked with PHD Virtual for quite some time and that Unitrends will help fill in a couple of areas where the smaller company is lacking.
"I've always liked the product," Murphy said. "The only thing PHD Virtual lacked was the sales and marketing side it needed to get its name out there. It also lacked a little on the implementation side, so it never gained the visibility it needed."
Murphy said he is excited that PHD Virtual will, with its acquisition, be part of a larger organization. "I hold Unitrends in high regards," he said. "It has one of the best BDR [backup and disaster recovery] solutions. It's a good company and good to MSPs."
NEXT: Other Partnering Opportunities
Printer-friendly version
Email this CRN article