Printer-friendly version
Email this CRN article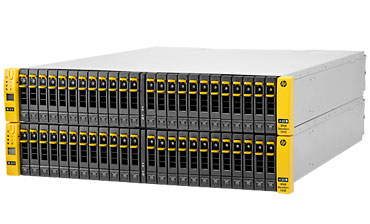 HP 3PAR StoreServ 7450 all-flash array
Hewlett-Packard is beefing up its storage sales and support teams even as the IT giant is in the midst of a massive restructuring of its workforce, CRN has learned.
A source close to HP said the company has well over 100 open requisitions for its storage team in North America, including account reps and support people related to direct and indirect sales. HP's website, however, lists over 200 storage job openings in the U.S. alone.
This comes despite recent reports that HP plans to reduce its headcount by about 34,000 people, based on a late December SEC filing.
[Related: HP Bundles StoreVirtual VSA With ProLiant Gen8 Servers For Free In SMB Play]
The growth of HP's storage team comes at a time of growth for the company's storage business, particularly its 3PAR storage line. 3PAR sales grew 64 percent year-over-year in HP's fourth fiscal quarter, the company said in November.
It's a very important move for HP and the channel, said Rich Baldwin, CIO and chief strategy officer at Nth Generation Computing, a San Diego-based solution provider and long-term HP channel partner.
"We're looking at doing more account planning and focusing on new accounts," Baldwin said. "HP can open doors I can't. And if I partner with HP people, it's to our advantage. Having more HP people can help us open those doors."
In 2013, Nth's 3PAR storage sales grew about 45 percent over the previous year thanks to the introduction of the midrange 7000 series of 3PAR arrays, and Baldwin said he expects at least that much growth again this year, which highlights the importance of increased support from HP.
"We're seeing an uptick in our HP cloud and storage business, and HP's server business has bounced back," Baldwin said. "This will be a very good year for us."
In an email response to questions about HP's hiring plans, Dave Butler, president of Enterprise Computing Solutions, a Mission Viejo, Calif.-based solution provider and long-term HP channel partner, said he had not heard any specifics regarding the number of people HP is hiring to beef up its storage business but was made aware of the company's focus.
"I can share that I am aware that HP is investing in marketing, call center, storage reps, and specialist with a focus on growing the storage business. They are very focused on the StoreOnce products, which is a very competitive product line. The message is also focused more on competing going forward," Butler wrote.
NEXT: Significant Investment In Building Storage Sales
Printer-friendly version
Email this CRN article