Printer-friendly version
Email this CRN article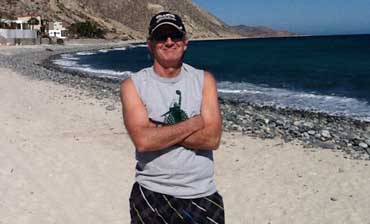 Leonard Iventosch in Mexico enjoying time away from EMC
EMC is close to hiring a new North American channel chief to replace Leonard Iventosch, the former vice president of Americas channels who left the company Dec. 31, sources familiar with the matter told CRN on Tuesday.
Bill Taylor, director of vCloud Hybrid Service at VMware, which is majority owned by EMC, is one of the candidates in the running for the position, according to one EMC partner.
Gregg Ambulos, senior vice president of worldwide channel sales at EMC, is currently running North American channels on an interim basis, another EMC partner told CRN. Both sources spoke on condition of anonymity.
[Related: EMC Names New Storage CEO: Inside Track To Replace Tucci?]
EMC seems to have been cutting back on channel related costs recently after having built up a strong indirect team over the past few years, the second source said.
"EMC has been very generous to the channel in the last three years," the source said. "It's time to buckle up and get profitability in line. It's just sound business practice."
Ambulos is currently traveling and couldn't be reached for comment on Iventosch's departure or who EMC might pick to replace him.
In an email, an EMC spokesperson told CRN the vendor will be providing more information about its next Americas channel chief "soon."
Iventosch, who is currently in Mexico on vacation, told CRN via email that he and EMC mutually agreed on the timing of his departure.
Iventosch said he accomplished much of what Ambulos brought him in to do at EMC, including launching the Virtual DM program, enhancing training and certification programs, driving cultural change in the sales force and building partner loyalty.
As EMC rolls out its new Business Partner Program, Iventosch said he and Ambulos agreed that it would be best to have someone from EMC corporate headquarters run it. That person will likely be based in Massachusetts, he added.
Iventosch was based in Northern California during his tenure at EMC, which started when EMC acquired his former company, Isilon in 2010. Iventosch took over the EMC North American channel reins the following year.
NEXT: EMC Says No Changes To Planned Partner Meetings
Printer-friendly version
Email this CRN article