Printer-friendly version
Email this CRN article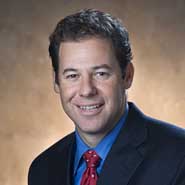 Mitch Breen
Converged infrastructure technology startup SimpliVity has hired two former EMC executives, giving itself a new edge in the coming battle between startups like itself and stalwarts like EMC in the coming battle over the future of data center infrastructures.
Westborough, Mass.-based SimpliVity, which has received $101 million in VC funding so far, said in response to CRN queries earlier this week that Mitch Breen in January resigned as Oracle's senior vice president of North American sales to take on a new role as the senior vice president of SimpliVity's global sales.
SimpliVity also confirmed channel partner reports that the George Hope, who until this month was director of global channels at EMC's Isilon division, has joined the company as its new head of global alliances.
[Related: Sources: EMC Close To Naming New Americas Channel Chief]
Doron Kempel, chairman and CEO of SimpliVity, said his company, which saw its revenue exceed $10 million in 2013 and its head count grow over the year from under 120 people to about 170, said SimpliVity needed the talent to continue its growth.
"It's unusual for companies selling products for really only one year to attract talent like Mitch," Kempel said. "To do so, we really need to offer special capabilities."
SimpliVity's OmniCube, which combines server, storage, networking and virtualization capabilities in a single appliance running on industry-standard server hardware, is a leading startup in the converged infrastructure industry.
Converged infrastructure is one of the fastest growing parts of the IT market. IDC in December estimated third-quarter 2013 revenue reached nearly $1.4 billion, up 68.5 percent over that of the previous year.
Those two hires are an impressive move for such a young company, said Marvin Taylor, principal at Lynbrook Solutions, a San Jose, Calif.-based solution provider and SimpliVity partner.
"It will help SimpliVity advance to the next level of maturity," Taylor said. "It definitely gives SimpliVity the institutional ability to better execute their sales strategy. In my experience, that's important for a startup to grow into a serious contender against the likes of EMC and NetApp."
Being able to attract talent like Breen and Hope also demonstrate the strength of SimpliVity's technology, Taylor said.
"Having the right management in place is key to success," he said. "We're bullish on SimpliVity."
NEXT: SimpliVity Wants To Quickly Build Its Converged Infrastructure Business
Printer-friendly version
Email this CRN article