Printer-friendly version
Email this CRN article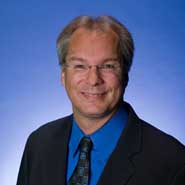 Tom Georgens
NetApp this week unveiled major changes in its top executive ranks, including the appointment of a new chairman and a new president, just weeks after it started a workforce reduction that has claimed the jobs of several mid-level managers.
NetApp on Monday said Chairman and former CEO Dan Warmenhoven, a 20-year veteran of the storage company, has stepped down from his position as chairman, and in September plans to retire as one of the company's directors.
Immediately taking on a new role as NetApp chairman is Tom Georgens, who in 2009 took over the president and CEO role from Warmenhoven.
[Related: NetApp Clustered Data Ontap 8.2 OS Highlights Software-Defined Storage, Service Quality]
Also moving up the corporate ladder at NetApp is Robert Salmon, who is taking over Georgens' role as company president, as well as becoming head of go-to-market operations for the company. Salmon, a 20-year NetApp veteran, most recently served as the company's executive vice president of worldwide field operations.
Go-to-market operations is a new organization in NetApp, which combines the company's field operations, global marketing and customer success operations, NetApp said in a statement.
The changes in the upper ranks of NetApp's executive management come less than a month after NetApp unveiled plans to lay off 600 employees as part of a business realignment stemming from what it called a "constrained IT spending environment."
While executive changes at the top of large companies like NetApp make news, it's not something likely to impact NetApp's business or channel, said John Woodall, vice president of engineering at Integrated Archive Systems (IAS), a Palo Alto, Calif.-based solution provider and longtime NetApp partner.
"There have been rumors about the executive changes," Woodall said. "Companies go through these kind of changes all the time. What we're seeing is NetApp being conscientious about this with customers and investors. It's making sure there are no surprises."
Woodall contrasted the change in NetApp's executive office to Symantec's sudden firing of CEO Steve Bennett.
"The bigger surprise was Symantec," he said. "The sudden departure of Bennett caught everyone by surprise."
NetApp has a "deep bench" of talented people capable of ensuring a smooth transition, Woodall said. "Tom Georgens has been doing well as president and CEO," he said. "I expect no changes for our business."
A NetApp spokesperson, in an emailed response to a CRN question about why NetApp was combining the chairman and CEO roles in a single person, wrote that this is still the majority practice of the Fortune 500. Furthermore, the spokesperson wrote, NetApp has a strong and experienced lead independent director, and with the retirement of Warmenhoven and another director, it was "appropriate at this time" to appoint Georgens as chairman.
 
The spokesperson also told CRN that NetApp has already started searching for a new field operations leader to replace Salmon.
PUBLISHED APRIL 8, 2014
Printer-friendly version
Email this CRN article