Printer-friendly version
Email this CRN article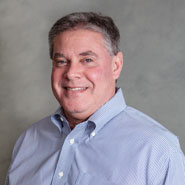 Eric Herzog, Violin Memory CMO
A former EMC marketing executive has joined flash memory technology developer Violin Memory as part of a recent series of moves to help reshape the company's future after a string of bad news.
Eric Herzog joined Violin Memory in March as the company's new chief marketing officer and senior vice president of business development after more than three years at the helm of EMC's marketing and communications.
The appointment comes in the wake of Violin's move to reorganize its business to focus on the flash storage market in February, a move which de-emphasizes its PCIe flash memory card business and resulted in a large workforce reduction.
[Related: Violin Memory Plots Exit From PCIe Flash Storage Business, Lays Off 100]
The reorganization also follows Violin Memory's lackluster IPO last Fall, as well as the appointment earlier this month of a new CEO to replace Don Basile, who was fired by the company after the IPO fizzled. Violin Memory this month also hired former Juniper Networks' executive Said Ouissal as senior vice president of product management and strategy.
Herzog's coming to Violin Memory is a huge move for the vendor, said Jamie Shepard, regional and health systems senior vice president at Lumenate, a Dallas-based solution provider and Violin channel partner.
"Herzog feels he can change the direction of Violin," Shepard said. "It's a move by Violin to put more credibility in their messaging."
Shepard said Herzog has the right DNA to help partners and customers focus on Violin's future, and not its past.
"The company has great technology," he said. "Eric was one of the highlights of EMC's second-generation VNX array unveiling last year in Milan. He does a real good job with presentations."
Herzog, who has taken part in seven startups and three turnarounds in his career, told CRN that Violin Memory is a "diamond in the rough," and has a lot of great technology.
"I can smell a stinker, a house of cards," he said. "This is not one. There's a lot to fix. But there's a lot of good stuff here. It's been poorly marketed, and poorly sold."
Violin in the past just couldn't make money, Herzog said. "They spent millions of dollars to sponsor a stadium," he said, referring to a 2012 deal to make the company a sponsor of the San Francisco 49ers' new Santa Clara, Calif. stadium. "There was a lot of stupid stuff like that."
However, he said, Violin is ready to grow up. "Our new CEO Kevin DeNuccio did a big turn-around of Redback Networks," he said. "We have a team here that can take a diamond in the rough and fix it."
Violin Memory currently offers three primary flash storage hardware lines, including a flash storage memory array; a memory appliance based on Violin's January, 2013 GridIron acquisition for memory-based application acceleration, tiering, migration, and data protection services; and server-based PCIe flash memory application acceleration cards.
Printer-friendly version
Email this CRN article