Printer-friendly version
Email this CRN article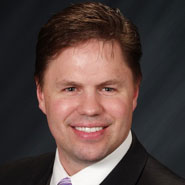 Keith Norbie
A well-known veteran solution provider executive accepted a position with startup SolidFire, where he plans to help drive the company's alliances and to work with channel partners.
Keith Norbie left his position as director of server, virtualization and storage for the Eastern U.S. at San Diego-based Technology Integration Group (TIG) for a new role as senior business development manager at Boulder, Colo.-based SolidFire, which develops all-flash storage arrays and solutions around those arrays.
In his new role, Norbie will be directly managing relationships with strategic partners including VMware and Citrix Systems as well as others including possibly Red Hat, Microsoft, Dell through its Agile Infrastructure platform, and Cisco Systems in relation to its UCS servers and controllers and its cloud orchestration, he told CRN.
[Related: Longtime EMC VAR Exec To Head EMC's Converged Infrastructure Biz]
Norbie also expects to be helping SolidFire's sales force develop new opportunities, with a particular focus on the channel side, he said.
"The big one is the channel," he said. "I want to help the channel feel like part of our sales force. I want them to feel they are inside SolidFire. I'll be working closely with the channel organization, the sales organization, and alliances to help channel partners move their business forward."
Norbie has a long history in the channel. He was a 13-year veteran of CRN Solution Provider 500 powerhouse Nexus Information Systems, a Stratos company, before he left that company in early 2013. He joined TIG in June of that year.
In between his stints at Nexus and TIG, Norbie also took time to build his own independent conference, the 2013 Flash Storage Forum, which in June 2013 brought together many of the fast-growing flash storage startups.
One of the exhibitors at the 2013 Flash Storage Forum was SolidFire, which sent Dave Cahill, vice president of corporate development of strategy, to attend. Cahill and Norbie had known each other prior to the event, but the meeting there started the ball rolling for him to eventually join SolidFire, Norbie said.
"The opportunity to join SolidFire came from knowing Dave and from what I saw happening in the marketplace," he said. "There's a lot going on in the industry with flash storage and with the quality of the architecture as it scales."
Norbie said his interest in the flash storage business came from a realization that customer requirements for flash storage arrays expand far beyond the actual flash storage technology.
NEXT: Flash Storage At A Crossroads
Printer-friendly version
Email this CRN article