Printer-friendly version
Email this CRN article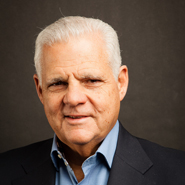 Joe Tucci
EMC Wednesday used its second fiscal quarter 2014 financial analyst conference call to grab control of the question of whether the storage vendor should spin off VMware, with Chairman and CEO Joe Tucci questioning whether any vendor would consider selling off one of its most strategic assets.
Tucci also addressed the importance to EMC of the EMC Federation, saying that the different components of EMC work together to develop opportunities that none could find on their own.
In a departure from EMC's normal financial conference call, in which Tucci typically speaks last and remarks on the state of the industry, Wednesday's call found him delivering his prepared statement first before David Goulden, CEO of EMC Information Infrastructure and EMC's CFO, talked about the company's financials.
[Related: ​VMware Claims Over 150 NSX Customers, Brings SDN Tech To Channel]
Tucci was responding to news earlier this week that activist investment firm Elliott Management had gathered a $1 billion equity stake in EMC and was calling for EMC to sell VMware.
Elliott Management plans to argue that the EMC Federation, which includes EMC, VMware, big data and business analytics software developer Pivotal, and security developer RSA, hampers the performance of EMC's stock, according to a report from The Wall Street Journal.
Tucci said Elliott Management had contacted EMC to say that it is or it intends to be one of EMC's larger investors, but had not yet discussed any other topics.
"They also requested a meeting with me, and I have agreed to meet with them as I periodically do with all of our large investors," he said. "For the record, and I deeply believe in this principle, we, and I mean 'we' as in management and our board of directors, are always open, and welcome a dialogue with all of our shareholders. And we respectfully listen to their ideas and beliefs as we form our strategic direction and policies."
Later, during the question-and-answer period of the conference call, Tucci was asked by a financial analyst about the positive and negative implications of a separation between EMC and VMware.
Tucci again said he has not met with anyone from Elliott Management. "I really do want to hear what their proposals are, and I'm sure they want to hear some of our plans as we present them to our other shareholders," he said.
NEXT: Tucci Says EMC As A Whole The Best Way To Address IT Transitions
Printer-friendly version
Email this CRN article