Printer-friendly version
Email this CRN article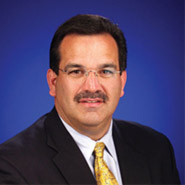 Matt Medeiros
Data protection and disaster recovery technology vendor StorageCraft Technology has expanded its capabilities with the acquisition of intelligent recovery and data access solutions from Gillware Data Services.
The acquisition, the first since a $187 million equity investment in StorageCraft by venture firm TA Associated early this year, brings the vendor a number of tools, particularly an application called Backup Analyzer, said Matt Medeiros, StorageCraft CEO.
Terms of the deal were not disclosed. However, Medeiros told CRN, the Gillware acquisition was paid for using cash from the increased cash flow StorageCraft has seen since it received its equity investment.
[Related: Q&A: StorageCraft's New CEO Matt Medeiros Discusses Plans After $187M Equity Investment]
Draper, Utah-based StorageCraft did not acquire all of Madison, Wis.-based Gillware. That company has a separate business unit, Gillware Data Recovery, focused on data recovery services, which will remain independent after the acquisition, Medeiros told CRN.
StorageCraft also assumes the leases on two data centers Gillware had been operating and now owns the equipment in them.
StorageCraft's acquisition of Gillware Data Services' solutions stems from a need for businesses of all sizes to improve the way they protect data, Medeiros said.
"The growth of data has led businesses to continue adding more storage," he said. "And while the cost of storage media is falling, the total cost of ownership is growing at a high rate. The current approach of treating all storage as equal is not working."
Gillware's Backup Analyzer helps customers determine what data is important, what is not important, and what data is growing, Medeiros said.
"We saw Backup Analyzer as a way to help partners look at the data and see who has access to the data streams," he said. "They can use the tool to better manage backups to whatever mediums customers use, including on-premises and the cloud. Think of a Venn diagram with data protection, data analytics and security. Backup Analyzer looks at the intersection of the three."
The Gillware Data Services business will be fairly easy for StorageCraft to integrate, Medeiros said. About 90 percent of Gillware's customers are already customers of StorageCraft's ShadowProtect backup and recovery software as well as other StorageCraft technologies.
Printer-friendly version
Email this CRN article