Printer-friendly version
Email this CRN article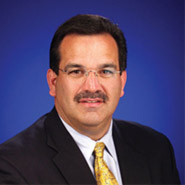 Matt Medeiros
Data protection software developer StorageCraft Thursday marked its entry into the primary storage market with the acquisition of Exablox, a Sunnyvale, Calif.-based developer of scale-out, object-based storage appliances.
With the acquisition, StorageCraft will become a provider of both primary and secondary storage to channel partners, said Matt Medeiros, CEO of the Draper, Utah-based company.
Exablox develops flash-based and hard disk-based scale-out NAS storage offerings based on its own OneBlox architecture, which allows multiple appliances to scale from a few terabytes to almost 700 TB of raw data, all with zero configuration and no application downtime.
[Related: StorageCraft Unveils Cloud-To-Cloud Data Protection Solution]
Exablox's latest offering is the all-flash OneBlox 5210. Introduced last fall, the OneBlox 5210 is a full-featured scale-out storage offering that combines distributed object storage with high-performance flash for virtual environments and unstructured data. It achieves 50,000 IOPS per node and scales to more than 700 TB per cluster, with a price of less than 50 cents per effective gigabyte. The OneBlox 5210 is managed from the company's cloud-based management service, OneSystem.
StorageCraft has had a great 13-year run of selling data protection software via the channel and a handful of OEM partners, Medeiros told CRN.
"But partners have been telling us, 'Help us with a complete solution,'" he said. "[Exablox CEO] Doug Brockett told us that we could do it, either as an OEM or together as a company. We vetted the idea of an acquisition with our partner advisory board, and they felt this was a great opportunity for us."
StorageCraft and Exablox are no strangers to each other. The two companies in October unveiled a technology relationship under which the Exablox OneBlox offerings could be bundled with StorageCraft's ShadowProtect data protection and recovery software.
"We had several partners already putting together Exablox and StorageCraft solutions in the last several months," Medeiros said. "We saw an opportunity to optimize the solution if we came together. Over time, we also see an opportunity for hyper-converged infrastructure solutions combining primary and secondary storage."
StorageCraft will continue to offer its StorageCraft software and Exablox hardware as stand-alone offerings, he said.
StorageCraft already sells its software to be bundled with other storage vendors' solutions, but that business will not be impacted by its acquisition of Exablox, Medeiros said. "Our OEMs provide BDR [backup and disaster recovery] solutions, but Exablox is selling products into the primary and secondary storage market," he said.
Printer-friendly version
Email this CRN article