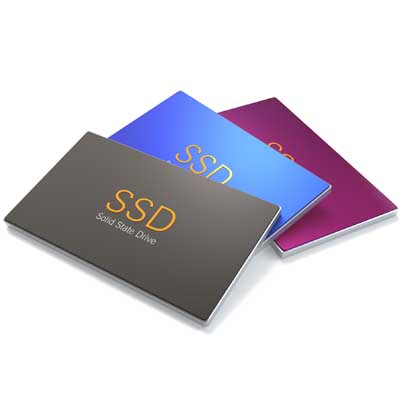 Printer-friendly version
Email this CRN article
Solution providers and system builders are finding that a growing shortage of solid state drives (SSDs) is starting to impact their enterprise and PC businesses.
Supply difficulties on the enterprise system and PC sides of the SSD business are pushing solution providers to look for alternative options as customers increasingly turn away from traditional spinning hard drives.
Marc Harrison, president of Silicon East, a Marlboro, N.J.-based Intel partner, said the shortage of Intel's popular SSD 540 client SSDs, including the 2.5-inch and M.2 models, has sent his hardware business spiraling down 20 percent this quarter.
[Related: The 10 Coolest Flash Storage And SSD Products Of 2016]
"There's a huge worldwide shortage of SSD drives and we haven't seen anything from Intel in months," Harrison told CRN.
Intel, one of the top providers of SSDs, declined to comment to CRN on the SSD issue citing the current "quiet period" before it announces its next fiscal quarterly results.
The SSD shortage stems from a combination of fast-growing demand for SSDs as the per-gigabyte price falls closer to that of slower-performing spinning hard disks; and a transition by manufacturers of NAND memory, the key component in SSDs, toward 3D NAND technology, according to multiple industry sources.
These two factors are especially impacting enterprise SSD solution providers, who report that the shortages are slowing down shipments of servers and storage systems. 
Jeff Olson, vice president at Northern Computer Technologies, or Nor-Tech, a Burnsville, Minn.-based custom server and storage system builder with a focus on the enterprise business, has been forced to look beyond Intel, its biggest supplier, to meet demand.
"It's not a big deal," Olsen told CRN. "So far, they are more available. I'm not sure how long that will last. But we have not been stymied by lack of SSDs."
Andrew Kretzer, director of sales and marketing at Bold Data, a Fremont, Calif.-based custom system builder, told CRN via email that it is almost impossible to get Intel's enterprise SSDs in the channel.
Printer-friendly version
Email this CRN article