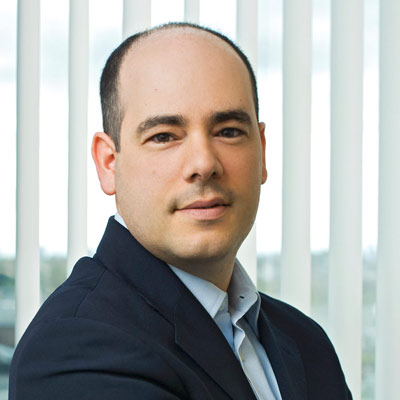 Printer-friendly version
Email this CRN article
Cloud data protection specialist Asigra this week plans to unveil a program for partners that lets them guarantee to customers a 50 percent reduction in what they are currently paying for their on-premises or cloud-based data protection.
The new program, officially known as the Partner Acceleration Program but referred inside Asigra as the "Half Of" program, only has a couple of exceptions, said Eran Farajun, executive vice president of the Toronto-based vendor.
"It will not apply to open-source free products," Farajun told CRN. "Half of free is still free. And it does not apply to existing Asigra customers. If they are already using Asigra, they are already using Asigra."
[Related: The 10 Coolest Enterprise Cloud Storage Offerings In 2017 (So Far)]
Backup-as-a-Service has become a mainstream offering and is something that Asigra has been offering profitably for years, Farajun said. And it is a fast-growing business. "We wanted to look at how we can help partners get more market share and accelerate their growth," he said.
The Asigra Partner Acceleration Program is quite simple, Farajun said.
"We ask, what are you running now, and we say we'll do it for half of the cost of the existing technology," he said.
Asigra has already started working with partners to close "half of" deals. One channel partner has a customer with 65 virtual machines paying about $8,000 per year, and Asigra is working with the partner to cut it to $4,000, Farajun said. "This lets the customer invest in other areas, or pocket the difference," he said.
Farajun declined to identify the vendor in that specific instance. "I can say it is a leading virtual data protection vendor," he said.
There is no real-time limit to the contracts, meaning customers can sign subscriptions of any length to continue receiving the "half of" price, Farajun said.
"We're not saying when the customer has to get back to market rates," he said. "We don't want to state an end date at this point. It depends on how long the customer signs the agreement for. If they want to sign a 10-year contract, why not? Although in 10 years, the technology and pricing will change."
Printer-friendly version
Email this CRN article