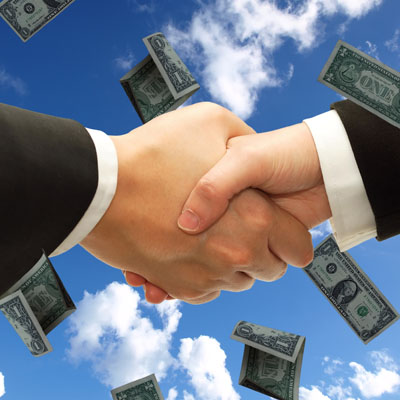 Printer-friendly version
Email this CRN article
Data protection software developer Veeam has made its first acquisition in a deal that will bring it native Amazon Web Services cloud data protection.
Veeam Tuesday unveiled the acquisition of N2WS, a small developer of data protection and disaster recovery offerings with native AWS cloud capabilities.
N2WS, based in West Palm Beach, Fla., with its primary development done in Haifa, Israel, said it is the largest provider of data protection AWS environments. Its technology provides an enterprise-class offering purpose-built for the AWS cloud with full support for EC2/EBS, RDS, RedShift and Aurora.
[Related: Veeam Extends Data Protection To Microsoft's Azure Stack]
Veeam, which last year made an equity investment in N2WS, paid $42.5 million for the company.
The initial investment Veeam made in N2WS gave the company an opportunity to closely watch how the AWS data protection market evolved, said Peter McKay, co-founder and CEO of Baar, Switzerland-based Veeam.
"What was clear over the last couple of months is they just continued to exceed our expectations," McKay told CRN. "We saw that as very complementary to our business. So we looked at that, and with our equity position found it easier to buy."
N2WS will continue operations as a separate company under the name "N2WS, A Veeam Company."
Prior to the acquisition of N2WS, Veeam's cloud business was focused mainly on Microsoft Azure, the IBM Cloud, and VMware on Azure, McKay said. The company also worked with AWS, but did not have an AWS-native offering, he said.
"N2WS is natively developed for AWS," he said. "It's No. 1 or No. 2 in the marketplace. And it's enjoyed incredible success, really becoming a critical part of the AWS ecosystem from day one. … It's natively developed, meaning it's focused on nothing but AWS. It's a tighter solution that is incredibly leverageable within the AWS environment."
Unlike Veeam, which runs a channel-only sales model, about half of N2WS's sales come directly via the Amazon Marketplace and half via indirect channels, McKay said. "Ultimately, it will be the Veeam channel that'll distribute N2WS," he said. "That's an opportunity for the Veeam channel to add AWS to their portfolio."
Printer-friendly version
Email this CRN article