Printer-friendly version
Email this CRN article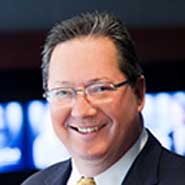 Mike Trebilcock
MCPc Inc., the fast growing SP500 national power that has changed the solution landscape with its own Anyplace Workspace, is bringing a host of technology visionaries to Cleveland next month for a national summit before 700 of its top customers.
MCPc's Game Changers kickoff, which will be held Jan. 5-9 at the Renaissance Hotel in Cleveland and is being billed as the biggest tech event in the Midwest, includes Cisco Senior Vice President Howard Charney, one of the driving forces behind the networking Ethernet standard; VMware Executive Vice President Sanjay Poonen, who is driving dramatic changes in virtualized end-user computing; and NetApp Vice Chairman Tom Mendoza, who is overseeing advances in storage technology. The summit will feature a solution expo with cutting-edge offerings from more than 40 MCPc technology partners.
"The industry is changing very, very fast," said MCPc Chairman and CEO Mike Trebilcock, a nearly 30-year technology veteran who has piloted the Cleveland-headquartered company to No. 89 on the SP500 with $263 million in sales and a compound annual growth rate of more than 20 percent for the last several years. "Organizations have gone from innovations in infrastructure to voice to data center and video. It is one thing to make those leaps from a technology perspective. Now we are being asked to make those leaps from an operational perspective. Operationalizing the technology is the biggest opportunity we have had as VARs in the history of the channel. We think we have got the employee base, the culture and the leadership team to excel in this fast-changing environment."
[Related: The 10 Biggest Managed Services Stories Of 2013]
The rapid operational changes being faced by businesses will be front and center at the conference with keynote sessions from among others: Citrix Senior Vice President Al Monserrat, who is powering bring-your-own-device (BYOD) and cloud changes; Hewlett-Packard Senior Vice President Indirect Sales Enterprise Group Sue Barsamian, who is driving an innovative full-portfolio channel sales transformation at HP; Dell Vice President Steve Lalla, who heads up the company's cloud client business and has been involved in a number of key Dell acquisitions; and Dell Vice President Curtis Hutcheson, who heads up storage and servers.
The event, which is being keynoted by Doug Keeley, the CEO of The Mark of a Leader organization, will also feature an address by The Channel Company CEO Robert Faletra on the evolution of solution providers. The Channel Company is the parent of CRN. MCPc was recognized by CRN and The Channel Company with the 2013 Best of Breed Transformation Elite Award for its solutions prowess with the Anyplace Workspace.
NEXT: MCPc CEO: Anyplace Workspace Provides Customers A Competitive Advantage
Printer-friendly version
Email this CRN article