Printer-friendly version
Email this CRN article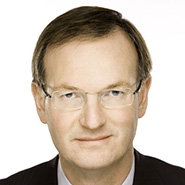 David Goulden
Dell EMC has opened up more of its VMware technology portfolio to its former EMC sales reps in a move channel partners said could complicate the VMware sales activities.
The move to give the former EMC sales reps increased access to VMware products, particularly the more specialized products including NSX software-defined networking and VSAN software-defined storage, comes after Dell's 2016 acquisition of EMC.
Before the acquisition, VMware was majority owned by EMC. VMware solutions were available for resale by a wide range of vendor partners including EMC competitors such as Dell, Hewlett-Packard Enterprise, and IBM. However, EMC, concerned with the possibility of competing against those vendor partners, limited its own sales reps' access to VMware solutions.
[Related: Better Together: 16 Hot Products From Dell EMC]
David Goulden, president of Dell EMC and formerly CEO for EMC Information Infrastructure, told CRN that historically EMC kept VMware sales separate from that of EMC to ensure there was no bias, but that restriction is no longer needed. 
"Other companies like HPE and IBM do pay their reps on selling VMware, and by the way, Dell paid their reps on selling VMware," he said. "[So to a certain extent] EMC was actually at a disadvantage for being very pure in terms of that aspect of our model."
Dell EMC will put in safeguards to ensure that EMC sales reps do not go after deals that other partners have worked, Goulden said.
"The Dell EMC reps are going to paid on VMware sales provided they have some involvement in creating that sale," he said. "Just jumping on the back of an existing relationship isn't going to get any, but they will get paid on VMware in fiscal 2018, which I think is going to be a good thing."
It could be a good thing, or it could make life more complicated for the channel, solution providers said.
There could be new alignment issues between Dell EMC and the channel, said Jamie Shepard, senior vice president for healthcare and strategy at Lumenate, a Dallas-based solution provider and long-time EMC channel partner.
Printer-friendly version
Email this CRN article