Printer-friendly version
Email this CRN article
AlgoSec
AlgoChannel
Address
65 Challenger Road
Ridgefield Park, NJ 07660, USA
URL
Corporate Twitter Feed
Lead Executive
Bruno Weinberger - VP Worldwide Channels
Years in Position: 10
Company's Role In Network Connectivity
Infrastructure Provider (deliver networking, hardware, software or other technology used to support network connectivity)
Company Description
The leading provider of business-driven security management solutions, AlgoSec helps the world's largest organizations align security with their business processes. With AlgoSec, users can discover, map and migrate business application connectivity, proactively analyze risk from the business perspective, tie cyber-attacks to business processes and intelligently automate network security changes with zero touch - across their cloud, SDN and on-premise networks. Over 1,500 enterprises, including 20 of the Fortune 50, utilize AlgoSec's solutions to make their organizations more agile, more secure and more compliant - all the time. Since its inception, AlgoSec has provided the industry's only money-back guarantee.
Market Segment Specializations
Infrastructure-as-a-Service (IaaS)
Internet Connectivity
Networking Services (SDN, secure cloud connection services, managed WAN services)
Managed Services (PSA/IT Automation)
Managed Services Software: RMM (Remote Monitoring and Management)
Enterprise Networking Infrastructure
Network Management
Most Significant Changes Made To This Program Over The Last Year
Marketing focus on cloud migration projects Channel education and training for hybrid cloud environments Application dependency auto-mapping, product development
Program URL
Channel Chief
Bruno Weinberger - VP Worldwide Channels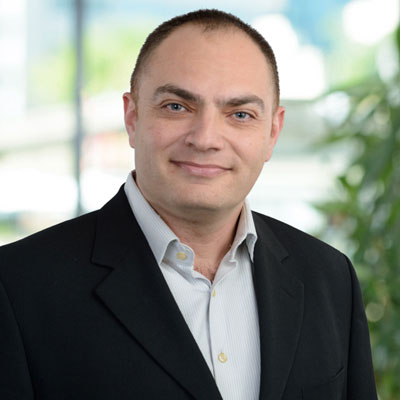 Program Manager
Jim O'Gara - Director North America Channels
How does this channel program motivate/support its resellers?
Awards for innovation
Awards for sales
Discount promotions
Field channel account manager coverage
Financial rewards
Incentive programs
Inside channel account manager coverage
Joint marketing planning
Loyalty programs
Marketing resources
MDF/Co-op
Online tools
Partner portal
Price protection plans
Product demo program
Qualified leads
Referral programs
SPIFFs
Sales enablement
Tiered discounts
Training
Does your company offer training and/or certification aimed at helping solution providers sell services in a recurring revenue model?
Yes
Please describe your training/certification offering.
technical engineers which provide channel partners with in-depth knowledge of AlgoSec solutions and products. The goal is to enable our partners to develop in-house capabilities to better respond to competition by understanding AlgoSec's unique value propositions. Sales certification training is free of charge and is focused on: • Learning about AlgoSec's solutions and products • Discovering the benefits of partnering with us • How to sell AlgoSec to different verticals / markets • How to present AlgoSec to our customers to close the deal • AlgoSec vs. its competitors • Overcoming challenges using customer success stories
Does your company offer advance commissions programs to help solution providers manage cash flow as they transition to a recurring revenue model?
No
How does your partner program help channel partners grow their sales of cloud-based services?
Technology partnership with cloud services providers Pre-configured cloud-base demo environment Co-marketing campaigns for cloud customers
What percentage of your sales through the channel come from cloud services?
1% to 20%
Which criteria must a solution provider partner meet in order to qualify for the minimum/basic tier of this partner program?
Joint business plan
Sales/revenue volume
Solutions expertise
Which criteria must a solution provider partner meet in order to move from the minimum/basic tier to the next higher tier of this partner program?
Certifications
Technical skills
Which of the following does your partner program offer to partners in an effort to help expand their businesses?
Provide VARs with training and advice so that they better understand how they may incorporate Cloud Solutions into current offerings:Which does your partner program offer to partners to help expand their businesses?
Eligibility to sell vendor services
Sales training
Sales tools
Vertical market case studies
Tools to identify selling opportunities
MDF
Post-sales services enablement training
Unedited content provider by vendors.
Printer-friendly version
Email this CRN article