Printer-friendly version
Email this CRN article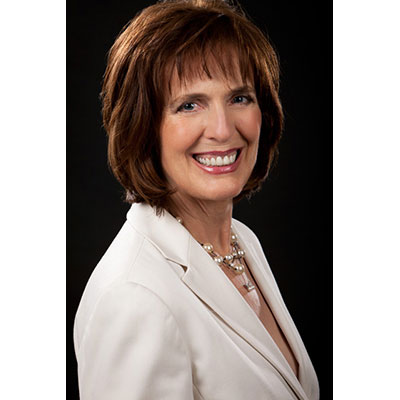 Janis Baldwin
Nth Generation Computing
CEO
San Diego, CA
http://www.nth.com
Years In Current Position:
3
Years In The Channel:
12
Highlights of the past year:
2013 was a year of refocus for Nth Generation. We added 40 new clients, which brought in over $2.5 million in additional revenue. Nth was named HP's Top 3Par Storage Partner in the Western Region for 2013. A key win included a $4 Million dollar Storage refresh in Los Angeles. We kicked off our Big Data Practice and expanded our Cloud practice. One of our Senior Engineers was the first in the country to get certified in HP Converged Systems for Cloud. We are now one of five HP Enterprise partners that has Vertica running in the demo center. We have integrated Vertica and ArcSight Logger, providing Predictive Analytics to alert suspicious activity before becoming a serious threat. In July 2013, Nth hosted its 13th Annual Symposium at the Disneyland Resort in California. The highlight was the opening Keynote given by Meg Whitman, CEO of HP, and a roundtable discussion with key CIO's from Southern California. There were also presentations and educational sessions from Martin Fink, Head of HP Labs, David Scott, Head of HP Storage as well as Sr. Executives from Intel, VMware, CommVault and more. This three day event was attended by over 750 IT professionals.
What do you hope to accomplish next year?
Consistent with the new style of IT, Nth is investing heavily in Big Data, Analytics and Sentiment Analysis. We are integrating Predictive Analytics to Security, using ArcSight, Autonomy and Vertica, to anticipate and remediate threats before they occur. At the beginning of 2014 Nth launched a new website with a focus on information sharing, inbound marketing, social media and blogging. Nth will continue to host CIO Roundtables and other executive level events. Nth's 14th Annual Symposium will take place again this summer, with Martin Fink, head of HP Labs and Cloud, being our featured keynote speaker.
What programs/initiatives does your company offer to support women in the workplace?
We are proud of being a woman-owned and woman-led company. Five out of nine members of the Executive Team are women and help set the direction of company. Nth encourages and pays for women in the company to attend leadership events and participate in WITI - Women In Technology International.
Female role model:
Meg Whitman. In my experiences with Meg, I have found her to be a great listener, she listens intently to the person she is speaking to, she has the uncanny ability to remember previous conversations and takes her time to thoughtfully formulate her answers. Meg has the ability to motivate and drive a large staff with their full support. I attribute this to her being consistent, to conducting herself with integrity, her great communication skills and not being afraid of hard work. She is always willing to roll her sleeves up and work side by side with her staff.
What advice would you give to young women aspiring to succeed in the workplace?
Get to know yourself early in life. Don't lose yourself trying to live someone else's dream. Stand up for your values. Bring your authentic self to every situation and to every person. If you are not happy, look deeply and change course. Life is short. Every choice you make counts. Care about what you do and how you do it. Be engaged, or find something else that ignites your passion and brings you happiness. Care about others and bring the best out in them, and doors will open for you in the most unexpected ways!
What was your first job?
I launched my career in computers in San Jose, California soon after graduating from college, long before the rise of Silicon Valley. I obtained a job to implement inventory/order entry systems for beverage distributers on DEC PDP 8s. I was the first employee hired by the developer in this small entrepreneurial company. I had never seen a computer before, but within my first month I was expected to write a training manual and teach customers how to run the system. I learned programming through troubleshooting, debugging and enhancing the programs. This was the beginning of my passion for technology!
What is your favorite charity and why is it meaningful to you?
The San Diego Zoo Global is my favorite charity. The mission of this organization is to save endangered species worldwide. With this mission we focus on conservation and education on saving animals, plants and habitat worldwide. This charity aligns to who I am and what I am passionate about. I love animals and love working collaboratively. It also helps that we are seeing results with our work, to date 33 species have been reintroduced back into the wild.
Printer-friendly version
Email this CRN article