Printer-friendly version
Email this CRN article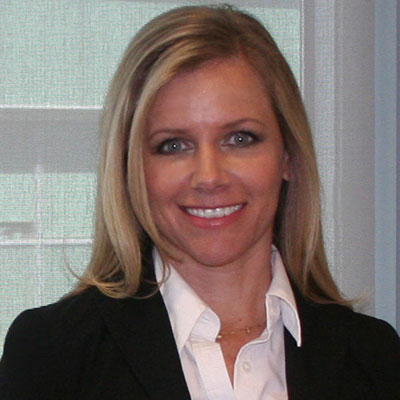 Raelyn Kritzer
Brocade
Director, Global Channel Marketing
San Jose, CA
http://www.brocade.com
Years In Current Position:
6
Years In The Channel:
17
Highlights of the past year:
It's an exciting and disruptive time in networking. As customers navigate through this transformation, they look to their partners for expertise in best-of-breed solutions and emerging technologies such as software-defined networking, network functions virtualization and cloud architectures. At Brocade, our goal has been to provide our channel partners with guidance, enablement and programs to evolve their organizations and engage in new discussions with customers. Earlier this year we concluded our integration with Vyatta and launched a Software Networking program with sales and technical training as well as incentives to encourage new business. We recently concluded a global roadshow that showed partners how they can move beyond the hype around software-defined networking and start generating incremental revenues. . For partners building out cloud service practices, we've expanded our Brocade Network Subscription to partners. Finally, from an enablement perspective, we've created a partner resource center where all materials and tools are centralized under a single portal for ease of doing business.
What do you hope to accomplish next year?
Status-quo networks, it's becoming increasingly clear, aren't capable of meeting organizations' growing need for agility, efficiency and cost effectiveness. Just as Brocade is making possible the network of tomorrow, in our channel programs we're evolving our approach to ensure we prepare our partners to lead emerging market and technology transitions. For instance, we'll be launching initiatives to encourage collaboration among our partners to deliver the large-scale, integrated, physical-and-virtual, multi-vendor solutions based on open architectures that customers increasingly require to tackle their most significant business challenges.
What programs/initiatives does your company offer to support women in the workplace?
Brocade enthusiastically supports a diversity of cultures, thought, expertise, and creativity in our workforce, representative of the diverse, global marketplace that we and our partners are serving. Employee Resource Groups (ERG) are an integral part of Brocade's diversity and inclusion strategy. They provide an opportunity for groups with common characteristics to work strategically, both internally and externally, while contributing to Brocade's business success. At Brocade we have a Women In Networking ERG initiative which encourages women through knowledge sharing, mentoring and professional development opportunities, and by sponsoring programs that foster learning for girls in science, technology, engineering and math.
Female role model:
My mother, she not only gave me the confidence to pursue my goals but also the perspective to truly understand and appreciate what's important in this life.
What advice would you give to young women aspiring to succeed in the workplace?
Don't be afraid to take risks. Have the confidence to go for that job where you may question whether you're 100% qualified. Move to a new location to take advantage of a unique opportunity. Take a calculated risk within your current role for the good of the business and learn from any challenges you encounter along the way. This will pay off in dividends throughout your career. Finally, identify at least one mentor who you can talk to about new ideas or career opportunities. You'll both grow and learn from the experience.
What was your first job?
I'm going to date myself here but my first job was a cashier at a one-time, popular retail chain called 'Zody's Department Store'. I would compare Zody's to Target because the place smelled of popcorn and basically had everything you would need for your home or family at a reduced price. I was hired as extra staff for a going-out-of-business sale which is where I learned the art of negotiation. Many store items were not priced and since it was too chaotic to do a price check, employees would make an offer and haggle with the customers.
What is your favorite charity and why is it meaningful to you?
As an Elks member, one of my favorite charities is The California-Hawaii Elks Major Project, Inc. (CHEMI). It was founded by a committee of state-wide Elk lodges to address the unmet needs of children with disabilities throughout the states of California and Hawaii. This unique program funds 32 paid therapists and preschool vision screeners to help disabled children when no other organizations can or will at no cost to the families. Affectionately known as the 'Purple Pig', it is primarily funded by collecting spare change in a purple piggy bank which is turned in to the lodge when full.
Printer-friendly version
Email this CRN article