Printer-friendly version
Email this CRN article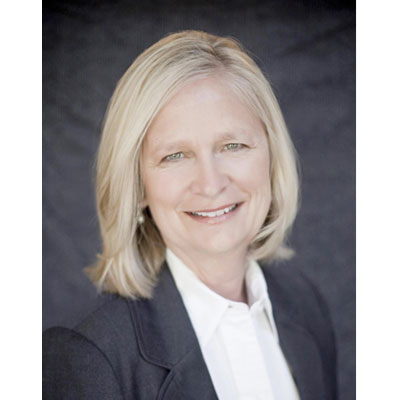 Melanie Barrier
NetApp
Channel Sales Manager
Sunnyvale, CA
http://www.netapp.com
Years In Current Position:
7
Years In The Channel:
14
Highlights of the past year:
The marketplace is changing at an ever increasing rate so my top initiatives were to make sure NetApp's partners were positioned to execute value in these rapidly emerging areas. Whether it is implementing converged infrastructure like FlexPod, or helping customers assess cloud models or co-selling with new alliance partners, I looked to instill a sense of urgency around embracing change and turning it into opportunity for our partners. I like to tell my team, if they aren't brave and afraid at the exact same time - at least once everyday - then they aren't challenging themselves, or our partners in meaningful ways that will drive success.
What do you hope to accomplish next year?
As our partners' leaders are examining ways to recalibrate their GTM models to meet growing demand for consumption-based procurement, I believe we need to be educating their sales teams on how to sell differently. This brave new world will require our partners to know as much IF NOT MORE about their customer's business than they know about the products and solutions in their portfolio. So helping our partners' sales reps develop repeatable processes that involve deeper discovery, financial impact analysis, addressing impediments to process changes, and application alignment to competitive outcomes will be my primary focus in the coming year.
What programs/initiatives does your company offer to support women in the workplace?
In addition to supporting Women in Tech (WIT) events in the major metros, NetApp also highly encourages mentoring as well as inter-company collaboration with our alliance partner's through WIT initiatives. More importantly, I believe NetApp's flagship volunteer time off program is a huge outlet for fostering support of women-led initiatives. Specifically, all NetApp employees are granted a week of leave to participate in charitable outreach and the women I work with have used this time extensively to give back to women in need, both in their local communities as well as internationally.
Female role model:
My role model was my grandmother. At a time when women weren't encouraged to pursue an education, she went to college at night, whilst raising three boys! After receiving her bachelor's degree, she started teaching and created the first kindergarten focused curriculum in her home state. In between summer travel to over 50 countries and volunteering for countless mission trips, she found time to start the first chapter of a teacher's sorority and eventually served as their national president. A strong role model can start a chain reaction and I thank her daily for helping me believe anything is possible!
What advice would you give to young women aspiring to succeed in the workplace?
Four things _ Have a plan, know what is important to you, challenge yourself to be brave and afraid every day and CONSTANTLY re-evaluate points one, two and three. What you want at the beginning of your career will evolve over time and unless you keep tilling the intersection of all these paths, you may miss out on some of life's most amazing experiences.
What was your first job?
This is an ironic story, especially given the fact that I have worked in storage and channels now for nearly 20 yearse My first job after college was as a LAN administrator. The very first day on the job, our server crashed due to a drive failure and of course the prior LAN administration team did not have a backup. I learned early in my career how important partners are - because due to their expertise and enormous generosity of time, my department was back up and running with a repaired drive the very next day!
What is your favorite charity and why is it meaningful to you?
The Foster and Adoptive Care Coalition (FACC) is very close to my heart as I was very fortunate to have received a placement as an orphaned child many years ago. The staff at FACC does a tremendous/thankless/tireless job advocating for children without families. I also find it humbling and rewarding that my colleagues in the local NetApp office are incredibly generous with their gifts of time and financial donations in support of this organization.
Printer-friendly version
Email this CRN article