Printer-friendly version
Email this CRN article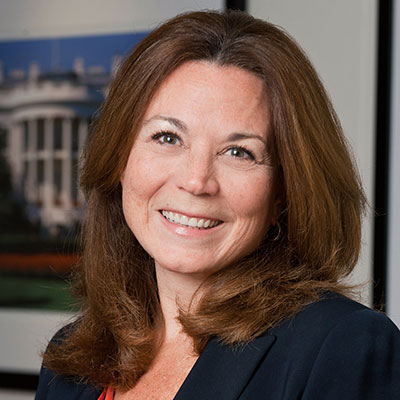 Regina Kunkle
NetApp
Vice President, Americas Channel
Vienna, VA
http://www.netapp.com
Years In Current Position:
2
Years In The Channel:
16
Highlights of the past year:
I traveled extensively this past year driving NetApp's channel business as well as my personal passion around supporting Women in Technology (WIT). As part of my Women In Technology efforts, I supported activities on college campuses n most recently at Salisbury University in Maryland speaking to a mix of college and high school girls to encourage and inspire them to embrace careers in technology. I also was a panelist at the Women of Purpose event at the VMWare Partner Exchange conference. In support of NetApp's channel business I developed and executed a number of new partner programs for our channel community _ amongst them a program that rewards sales efforts in the largest enterprise accounts, an instant rebate for sale of specific products and additional rewards for partners that have made incremental investments in NetApp.
What do you hope to accomplish next year?
NetApp believes that supporting partner profitability is essential to the success of the channel, and requires supporting partner investments in NetApp, as well as supporting investments in partner's own professional services capabilities. Over the next year, I will continue to develop and deliver new programs that reward these types of investments and capabilities. Additionally, I am dedicated to continuing my advocacy work supporting Women in Technology through both in-person events as well as providing thought leadership and technology discussions through my blog and online activities.
What programs/initiatives does your company offer to support women in the workplace?
In addition to supporting Women in Technology (WIT) events in the major metros, NetApp also highly encourages mentoring as well as inter-company collaboration with our alliance partner's through WIT initiatives. More importantly, NetApp's flagship volunteer time off program is a huge outlet for fostering support of women-led initiatives. Specifically, all NetApp employees are granted a week of leave to participate in charitable outreach and the women at NetApp use this time extensively to give back to women in need, both in their local communities as well as internationally.
Female role model:
Julie Parrish, CMO, NetApp. She is smart, poised and articulate. She has managed to be very successful leading a worldwide team both in her previous channel sales leadership role, and her current position as CMO. She is powerful but never makes peers or employees feel anything other than important and cared about.
What advice would you give to young women aspiring to succeed in the workplace?
1. Create a Plan: use your passion to gain exposure and experience. 2. Seek Out a Mentor with the experience to give you sound advice and help you avoid pitfalls and career dead-ends. 3. Make Yourself Proud: be true to your internal compass that keeps you focused on who you want to be, personally and professionally. 4. Build Your Network: Surround yourself with those who will lift you up, support you, and be honest with you. 5. Give Back: Few of us would be where we are without the support of those who believed in us and have helped us.
What was your first job?
In addition to a law degree, I have a degree in Computer Science and thought I would be a true 'Computer Scientist.' My first technology job offer was as a pre-sales Systems Engineer helping customers use the technology they had bought from the manufacturer.
What is your favorite charity and why is it meaningful to you?
The NYC STEPS Program empowers women in NYC affected by domestic violence to work toward self-sufficiency, employment, and financial independence. STEPS educates and trains women in office technology and computer skills. Supporting this organization ties to my personal passion of mentoring and helping women create successful careers in technology. In the aftermath of the economy downturn, my team began a donation program targeted at schools hardest hit by budget declines and teacher layoffs. Since that time, NetApp, in partnership with our channel partners, have donated more than $14M in technology products and services to nearly 100 schools across the U.S.
Printer-friendly version
Email this CRN article