Printer-friendly version
Email this CRN article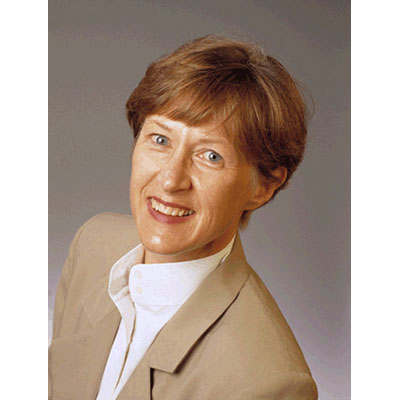 Jane Linder
NWN Corporation
Managing Director
Waltham, MA
http://www.nwnit.com
Years In Current Position:
6
Years In The Channel:
6
Highlights of the past year:
I took responsibility for the Marketing team and, for a short time, the Partner Development team. We amped up the customer intimacy this past year with CIO Roundtables, a nationwide Walkabout sales program, and three high level Executive Advisory Councils. We spelled out our brand identitynone page that means everything to us. The team is playing an important role in developing and implementing NWN's Road to a Billion growth plan. We are aligning with sales and service delivery around the plan, and putting all our personal effort and considerable drive toward achieving it. The team also pulled off our best-ever Kickoff, the biggest event of our year. And they had a hand in our best first quarter ever.
What do you hope to accomplish next year?
First of all, we want to achieve our corporate growth plannin detail. That means earning the trust and confidence of our customers so we can become their go-to IT partner. We want to drive dramatic growth in our NWNComm hosted communication solution as well as in our NCare managed services and NPro professional services. We are launching a new website, exercising our social media muscles, and improving our marketing analytics. By the end of the year, we will have updated our offerings and our collateral, improved our decision-making, and strengthened our market position.
What programs/initiatives does your company offer to support women in the workplace?
NWN is family-friendly. We offer men and women the support and flexibility to balance their home life with their work life. We have a very active wellness program across the company--zoomba dancing and yoga during lunch hours, biggest loser contests and team running challenges. The best part of the company's support comes informally from friends and colleagues in the office. When one of our employees was in a car accident, her colleagues took turns taking her family meals until she recovered. One of our company leaders sponsors a moustache-growing contest to build awareness for men's health.
Female role model:
I recently heard Meg Whitman speak to a women's breakfast, and I was inspired. She was completely genuinenshe shared her experiences and her advice openly and without spin, it seemed. When she first took over HP, many were skeptical. She had never run an organization that large, and so on. But she has done a fabulous job, and I applaud her.
What advice would you give to young women aspiring to succeed in the workplace?
We know that when tested, women do as well as men. But we also know that women often have less confidence than men, so they may not even try to give an answer or take on a challenging assignment. They hang back. Here's my advice: say 'yes,' lean in, give it a try even if you have to squelch that twinge of self-doubt.
What was your first job?
I was a computer programmer. This was some years agonbefore people could learn programming in high school or college. The company I worked for trained us in a classroom for three months. They turned us loose in various departments of the insurance company to develop custom software.
What is your favorite charity and why is it meaningful to you?
My favorite charity is Quilt by Association. It's a group of women who work together to create quilts for foster children. As you' know, foster children have nothing. Many bounce from home to home until the age out at 18. We decided to embroider each quilts with the specific child's name right in the middle. That way she knows it was meant just for her. I can tell you it feels wonderful to work with this group of womenncolleagues from NWN, some former employees, even wives of former employees. It's an amazing team.
Printer-friendly version
Email this CRN article