Printer-friendly version
Email this CRN article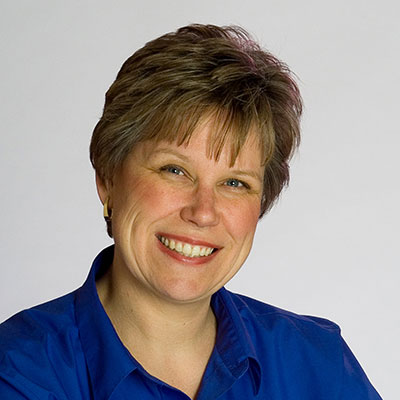 Christine Linthacum
NetApp
Director, WW Partner Programs
San Jose, CA
http://www.netapp.com
Years In Current Position:
7
Years In The Channel:
20
Highlights of the past year:
One of the most significant initiatives I've been fortunate to drive this year was the Partner Profitability Initiative. We engaged 300 senior partner executives to help us understand the changing economic intricacies of their business in order for us to design and deliver programs that maximize our partners return on their investments in NetApp. This study provided great insight into the customer buying process, how cloud is impacting their business models, value of attach opportunities and how we can help our partners accelerate their business. Additionally this year, we launched the Unified Partner Program. Adapting our partner program to support partner evolving business models due to market changes such as cloud consumption and new decision makers has been a welcome change from our partner community. This framework allows partners to be recognized and rewarded for their business capabilities and is designed to support those that are taking advantage of new opportunities and creating profitable practices.
What do you hope to accomplish next year?
On a business level, in the next year, I hope to continue to help partners achieve break through results with programs and enablement that recognize and reward partners for pursuing new markets, expanding integrated solutions, capitalizing on our full portfolio and providing hybrid cloud data management expertise. On a personal level _ my goal this year is to strengthen my core; providing better nutrition both physically and intellectually to support growth and drive for greater results.
What programs/initiatives does your company offer to support women in the workplace?
I appreciate and participate in NetApp's Women in Technology (WIT) group that has over 700 members. This group offers leadership and mentoring opportunities, sponsored conferences, webinars, guest speaker presentations, book-club forums and more. Additionally, I really appreciate NetApp's Volunteer Time Off program that enables employees to take up to five business days (40 hours) of time off with pay per calendar year to volunteer with a nonprofit organization or school, to assist with disaster relief, or to participate in other community volunteer activities of their choice.
Female role model:
Amelia Earhart _ a lightly educated yet successful business woman who counseled women on careers, had a spirit of adventure, determination and the guts to pursue her passion.
What advice would you give to young women aspiring to succeed in the workplace?
My advice to young women is to understand yourself well enough to know what makes you happy. We spend way too many hours working to not absolutely love our jobs. A second recommendation is to never stop learning _ anything from reading blogs and business publications to participating in conferences and webinars is valuable. Exposure to new and different ideas can, and have in my experience, spark the best ideas.
What was your first job?
My first job was a the Dairy Queen (TM) _ a wonderful teen position that provided a modest income, delicious treats and since this was the local high school hang-out, a great social network opportunity.
What is your favorite charity and why is it meaningful to you?
My favorite charity is the St. Balderick's Foundation. It is a volunteer-driven charity committed to funding the most promising research to find cures for childhood cancers. This organization is meaningful to me because I am very fortunate to have three healthy children _ yet more children die of childhood cancer than any other disease and with funding, new research, trials and treatments can be explored. This organization is important to NetApp as well, they have hosted numerous shavee events that not only include, but our partners and their employees are active to help raise money for this great cause.
Printer-friendly version
Email this CRN article