Printer-friendly version
Email this CRN article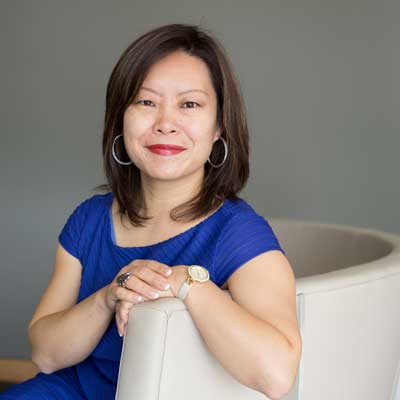 Kelly Liu
Ruckus Wireless
Senior Manager, Channel Marketing & Lead Generation
Sunnyvale, CA
http://www.ruckuswireless.com
Years In Current Position:
1
Years In The Channel:
10
Highlights of the past year:
Acted as an evangelist for channel enablement and lead generation initiatives, collaborated successfully with internal teams to drive value-add programs and offerings to support the channel. Significantly improved channel engagement through consistent communications and educational webinar programs. Established the infrastructure of marketing automation and spearheaded lead generation campaigns to generate qualified marketing leads then pipeline opportunities using the automation platform.
What do you hope to accomplish next year?
1. Drive integrated and vertical focused marketing campaigns to generate brand awareness and demand by better alignment with corporate objectives and internal resources. 2. Improve lead generation process to yield higher results for ROI. 3. Enhance channel partner on boarding programs and enablement resources to help partners grow their business and mindshare with Ruckus.
What programs/initiatives does your company offer to support women in the workplace?
Ruckus is a very diversified and friendly environment for women from different backgrounds. The company even hosts many different fun events, big to small, such as baking contests, sales events that feature many arts and crafts exhibits as well, to name just a few. The company also promotes women and recognizes their contributions to the company without any bias.
Female role model:
My grandma, Zhujun Liu, is whom I admire the most. She spent an immense amount of time with me in my childhood and taught me a lot about life. She herself is a strong and positive women who successfully dealt with unprecedented challenges in her life and yet raised five bright and successful children on her own.
What advice would you give to young women aspiring to succeed in the workplace?
Be confident and willing to put strong efforts into pursuing your dreams. The world is becoming an increasingly diversified and connected place, which opens more and more opportunities to women who aspire to succeed in their lives.
What was your first job?
My first job out of college was to help a Chinese start-up company organize exhibitions and events to promote cultural and intellectual exchange internationally. One of the events I enjoyed the most was an automobile design conference where I brought in experts from Japan to share their knowledge with industry peers in China. The event truly helped connect people across different countries towards future technology advancement.
What is your favorite charity and why is it meaningful to you?
Charities towards helping children usually touch my heart the most. Being a mom of two, I firmly believe children need to be cherished and loved so that they grow self-esteem and pride within themselves in order to have a happy life. A Child's Hope Fund is one of the charities which I donate to.
Printer-friendly version
Email this CRN article