Printer-friendly version
Email this CRN article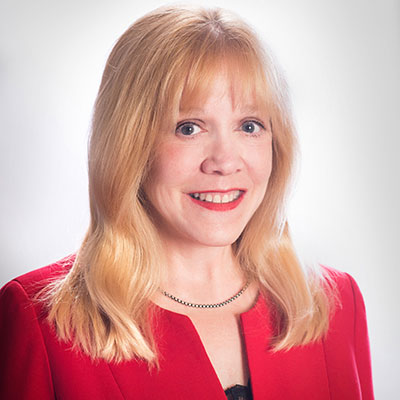 Laurie Potratz
Brocade
Senior Director, Global Distribution & Channels
Austin, TX
http://www.brocade.com
Years In Current Position:
4
Years In The Channel:
22
Highlights of the past year:
For FY13 I had Americas responsibility only (in FY14 I now have a global leadership role). We grew Americas Channels and Distribution business >35% YoY,exceeding targets; it was the best year for our networking solutions in the history of Brocade, with significant growth in Brocade's datacenter solutions through partners, and >150% YoY growth in our campus solutions. We increased the number of Elite and Premier partners by 30%, doubling the number of technical and sales certifications YoY. Brocade also launched Vyatta, our Software Defined Networking solution to the Channel; I led the Channel launch which is creating a lot of excitement in the partner community, as Vyatta is the most widely distributed SDN product in the world. We also saw Channel partners and Distribution embracing Brocade Network Subscription (BNS) as an easy and low cost was to have networking as a service, and get a jumpstart to the Cloud. I see a real difference in Brocade's Channel over my four year tenure; partners are actively seeking a disruptive and innovative technology that differentiates them from "me too" VARs. We want to be their vendor of choice, providing a world class alternative for their networking needs, to futureproof their customers' networks.
What do you hope to accomplish next year?
For FY14, my reach is global, not Americas only. We expect minimum 20% Channel growth globally, more in some areas. I lead Channel Distribution and Channel Sales; one focus area is Software Defined Networking (SDN), specifically Brocade's Vyatta solution.. As we move to the Cloud, and our datacenter customers deploy globally, one initiative for the team is Brocade Network Subscription, a pay per port, "network as a service" approach to Cloud. Key to VAR success will be leveraging Brocade technology as a disruptive force in networking that will differentiate them from other datacenter resellers.
What programs/initiatives does your company offer to support women in the workplace?
Brocade has a very active WIN chapter (Women in Networking) with regular speakers (internal executives as well as external guest speakers). We also have workshops and webinars as well. There is an internal mentoring program, career development activities, and work/life integration seminars.
Female role model:
When I started in business, there were not many female role models. Today we have seen a dramatic change in the complexion of the workplace and the number of female leaders. My role model is Ginni Rometty, Chairman and CEO of IBM. She is a true Renaissance person in that she has a technical foundation, but with sales and marketing savoir faire. Her analytical ability coupled with her innate sense of what constitutes a sound business decision is evident in the growth and success of her initiatives at IBM. I have heard her speak and she is inspirational.
What advice would you give to young women aspiring to succeed in the workplace?
I mentor young women today. The advice I give is to follow your passion, but always have a plan, and do your homework. Your colleagues will respect someone who is thoughtful, capable, knowledgeable and has a clear vision/direction. It's about making informed choices, and communicating that your effort is based on business logic, not emotion or personal agenda. Add enthusiasm for what you do, and you have the perfect balance to be successful and fulfilled in the workplace.
What was your first job?
My first job was after school working in a department store to save money for college. My first professional job was at a small software startup that was innovating in the area of scientific programming and visualization. My degree was not in a technical area so I had a lot to learn. I had many mentors that educated me. It was ground-breaking for me, as at a young age I was given responsibility for launching our Japanese agency; the Chairman of the Board had confidence in my ability and did not allow gender to factor into his decision.
What is your favorite charity and why is it meaningful to you?
My favorite charity is Habitat for Humanity. In my capacity last year leading Americas Channels, I instituted Brocade's first Channels Habitat for Humanity event. Eighty-six partners, distributors and Brocadians worked side by side on 5 Habitat home sites in New Orleans. We dedicated one full day of Brocade's Americas Partner Summit to this event. Brocade made a generous corporate donation, and covered our partners' expense for the extra night. The obvious reward was helping Katrina victims, but a peripheral benefit was the cooperative spirit and bonding that occurred with our highly valued Channel partners. We hope to repeat this again.
Printer-friendly version
Email this CRN article