Printer-friendly version
Email this CRN article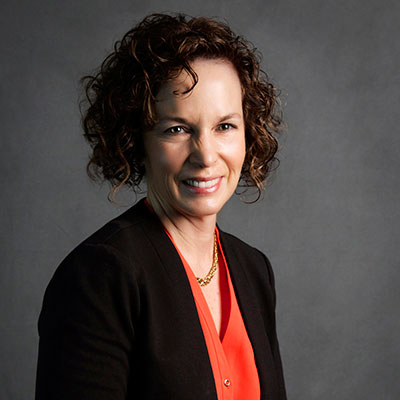 Alison Ryan
SGI
Vice President Global Channel Sales
Milpitas, CA
http://www.sgi.com
Years In Current Position:
9
Years In The Channel:
9
Highlights of the past year:
• SGI launched 'Big Data University'. These were seminars held for Fortune 500 end-user clients and prospects nationwide with content focused on leading-edge techniques to manage Big Data. All leads from the seminars were shared with channel partners who collaborated on the seminars. • SGI added a new Storage-specific tier to the SGI Channel Network program. We also put together a team of SGI resources to support their efforts and to ensure these focused partners are poised for success. • SGI invested in a 'Self-Service Marketing' tool for partners. This portal enables a partner to access co-branded materials for marketing campaigns as well as web banners, white papers and related outreach materials. This service is offered free-of-charge. • Restructured the Inside Sales team to drive qualified opportunities to leading Channel partners • Added Channel Marketing staff • SGI was awarded 5 Star Channel Program by CRN for the 5th year
What do you hope to accomplish next year?
• Develop a program tier for Solution Developers. This will offer improved access to capital and engineering resources for invested partners to leverage SGI's platform to create new Big Data solutions. Will include additional discount to enable greater profitability for the partners who successfully bring these solutions to market. This program will focus on solutions for SAP HANA. • Launch a new partner locator offering the ability for partners to showcase their capabilities. Will include a link to partners' websites and the ability to send inquiries directly to partners. • Focus effort on pipeline development to drive strong qualified leads to partners.
What programs/initiatives does your company offer to support women in the workplace?
SGI actively recruits women for an internal program called Agents of Change. This program puts key personnel in close collaboration with executive staff to take on initiatives of priority in the company and then drive them to successful completion. More, SGI supports community outreach. My priority is as a board member of Dress for Success Cleveland. This organization promotes the independence of women economically disadvantaged by providing professional attire, a network of support and the career development tools to help women thrive.
Female role model:
My mother and my mother-in-law. At the end of the day, we are the people our mothers reared. These are strong, caring, engaged women. They are unafraid and completely compassionate. To this day, beyond my girlfriends, these are the women I call for core advice.
What advice would you give to young women aspiring to succeed in the workplace?
Be a 'servant leader,' in all of its many forms. Be true to your word, always. Set out a vision (for any task, large or small) and execute flawlessly. Learn to do; learn to share; learn to collaborate. Be ever clear but compassionate. Adhere to your vision and commitments, but be flexible enough to engage and enable as many co-workers as possible.
What was your first job?
My first non-corporate job was working in a deli. My first corporate position was as a temporary administrator in a high-tech firm.
What is your favorite charity and why is it meaningful to you?
Habitat for Humanity. I believe in giving people the chance to participate in building their own home and fundamentally changing their lives. More, the charity maintains a (relatively) low overhead and focuses their efforts on serving the community.
Printer-friendly version
Email this CRN article